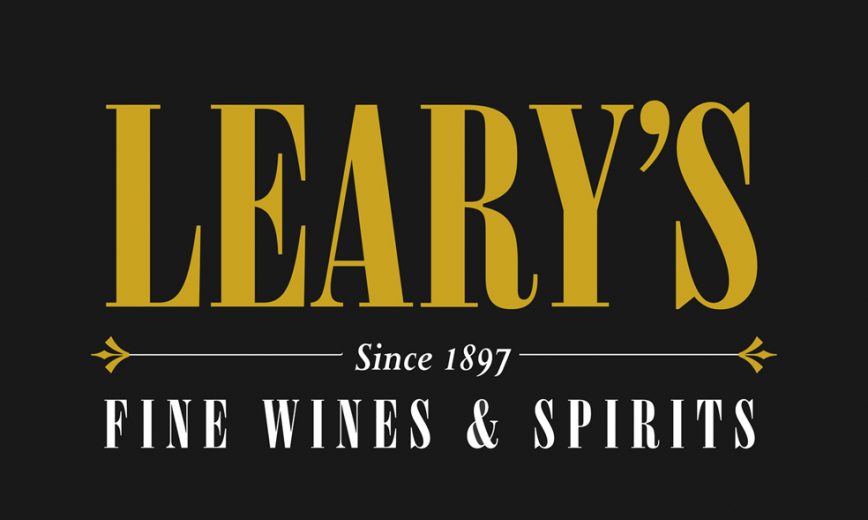 Welcome to our featured EDDM Client of the Week – Leary's Fine Wines and Spirits!
Newburyport, Massachusetts Leary's Fine Wines and Spirits were expanding their operations into neighboring Amesbury. In need of an outreach campaign, Leary's contacted ummhumm | creative studio to help them with this effort. Leary's was already positioned as Newburyport's favorite wine shop for 12 years and counting.
We took on the task of broadcasting their new location with an EDDM mailer that was sized to cut through the rest of the mail noise. A Flyer that was 8.5 x 11 seemed perfect. Not only was the size unique, but it was large enough to adequately display the information without looking crowded or busy. Additionally, the Flyer acted as a pinup poster for wall or refrigerator. We placed Leary's best selling products, specials and a map of their new location.
The response generated another mailer. This time it was Leary's of Amesbury local tasting. Highlighting wine, beer and spirits, the Flyer encouraged purveyors of fine wines and spirits to join the free tasting.
We have continued our creative relationship with Leary's by supporting them with additional logos, business card updates and in-store graphics.
If you find yourself on the Massachusetts North Shore, stop by Leary's Fine Wines and Spirits in Newburyport and now Amesbury.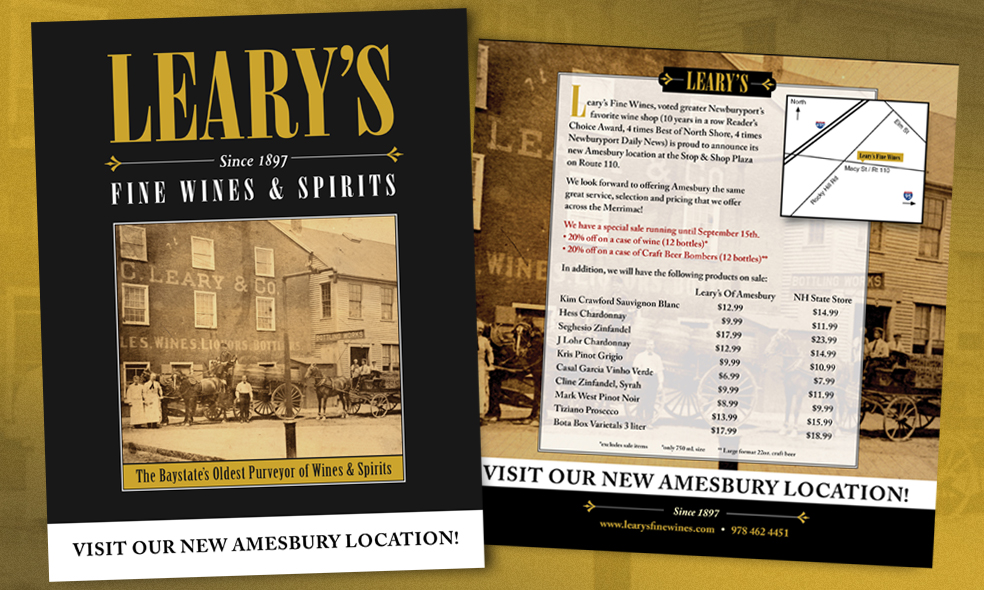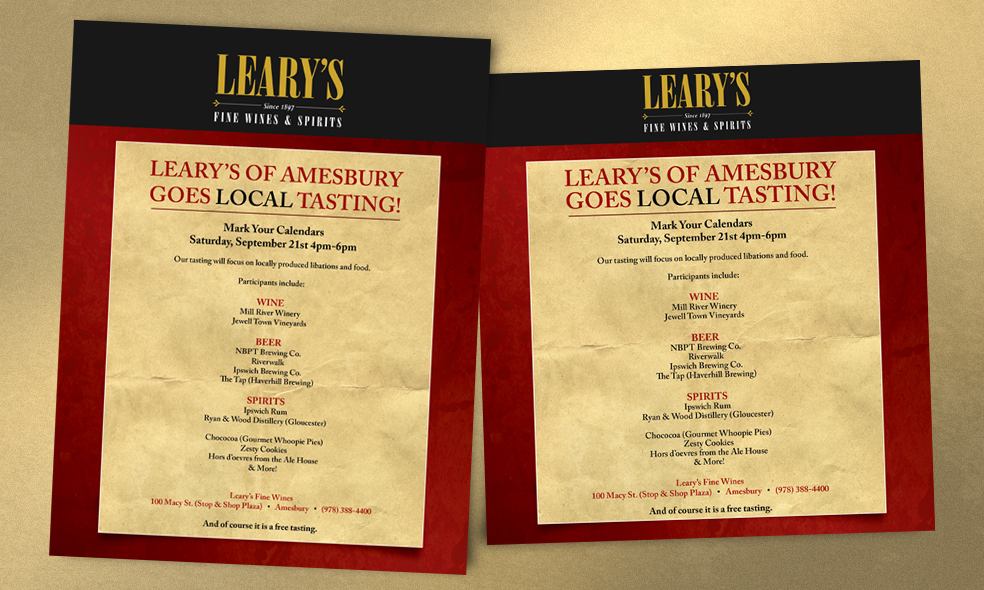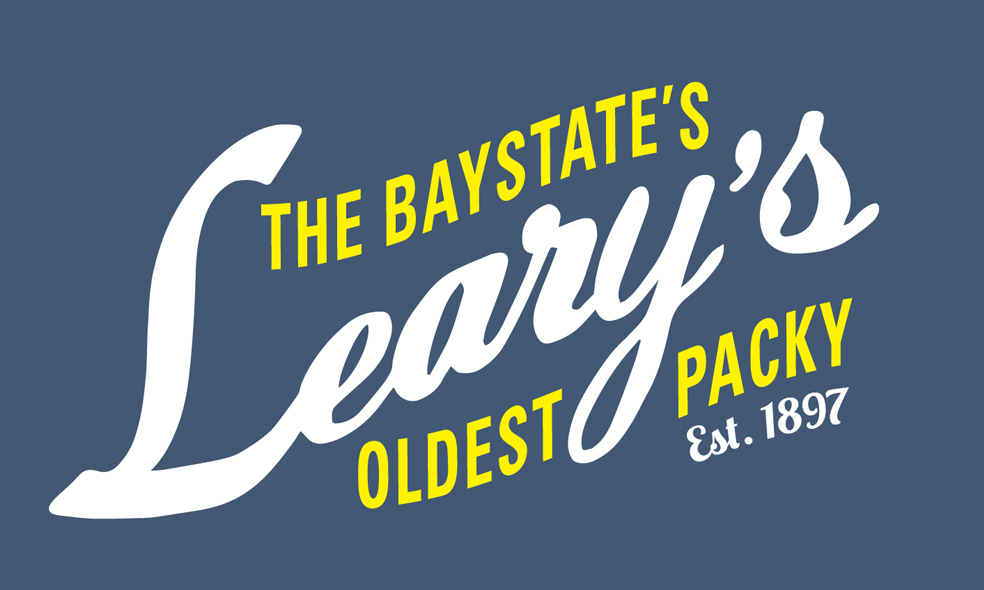 About Leary's Fine Wines and Spirits
Opened in 1897, by Cornelius Leary, Leary's is the Bay State's oldest purveyor of Wine and Spirits. Cornelius used horse and wagon to sell his libations in the area. Customers living nearby, brought their own pails to Leary's to fill them from large barrels.
Today, with stores in Newburyport and Amesbury, Leary's strives to offer its customers the best prices, selection, and service possible. We have some of the most extensive selections of beer and wine on the North Shore and a very knowledgeable, helpful staff.
The fact that Leary's has been voted the #1 wine shop in the area for 12 straight years validates our mission of being the north shore's premier fine wine destination.
We also carry a selection of fine cheeses, pâtés, sausages, and marinated meats, and in our Newburyport store, we've partnered with OTTO from Portland, ME for takeout and delivery pizza.
Wine Tastings & Classes
In addition to weekly wine tastings every Saturday, we have several annual in-store "Wine Extravaganzas" where we pour over 100 wines. We also conduct regularly scheduled wine education classes in our own classroom and on-site with select purveyors. Wine makers, vineyard owners and professional wine educators from around the world will share their knowledge and experiences with you in a comfortable setting right inside our own store.