WELCOME DIRECT MAIL CUSTOMERS
We see you need extra assistance with designing your direct mail.
Guess what? You are in the right place. Why?
Because ummhumm | creative studio has been designing
affordable direct mail templates and products for the USPS since 2011.
We can create any size template to fit your direct mail needs.
In addition, by working with multiple industries, it helps us
secure our foot-hold in direct mail designs.

Reaching out to ummhumm creative studio felt
exceptionally natural and the level of service was outstanding!
It quickly became obvious to us that based on the quality of creatives
designed by ummhumm creative studio – they really were professionals.
Tomi H. – Supplier Relationship Manager; DealDash.com
Let's Get Started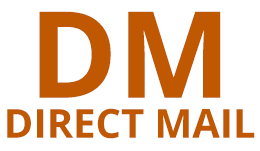 The crew at ummhumm creative studio are a rarity in this industry.
They are quick, readily available, easy to communicate with, reliable,
and provide excellent design options in a variety of mediums.
Nicole S. – Owner; The Human Performance Initiative

Let's Get Started