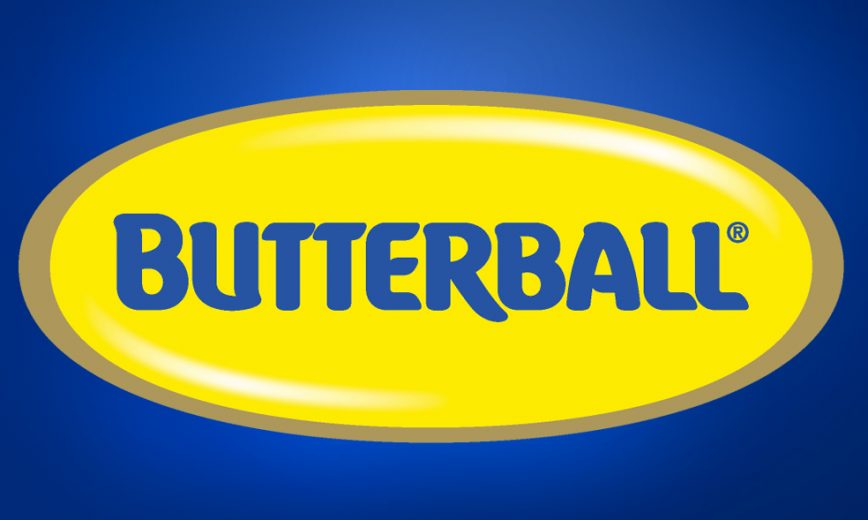 We were approached by Butterball, Inc. in 2016 to produce a direct mail campaign using the USPS® EDDM® or Every Door Direct Mail® solution. Having created the templates for the EDDM2go and DirectMail2go programs, we felt confident in the task.
Butterball wished to hire employees and increase exposure in Arkansas. We devised a design that would attract the right worker to fit Butterball's specifications. Working with their corporate human resources managers, we were able to incorporate a design that was straight forward and to the point.
Now in 2022, we continue with the campaign and mail out over 153,000 postcards every quarter. Butterball's response rate is still being generated and tabulated but initial reports are favorable and new workers are being hired every month. If you live in the Fayetteville, Arkansas region and see a postcard, drop us a line.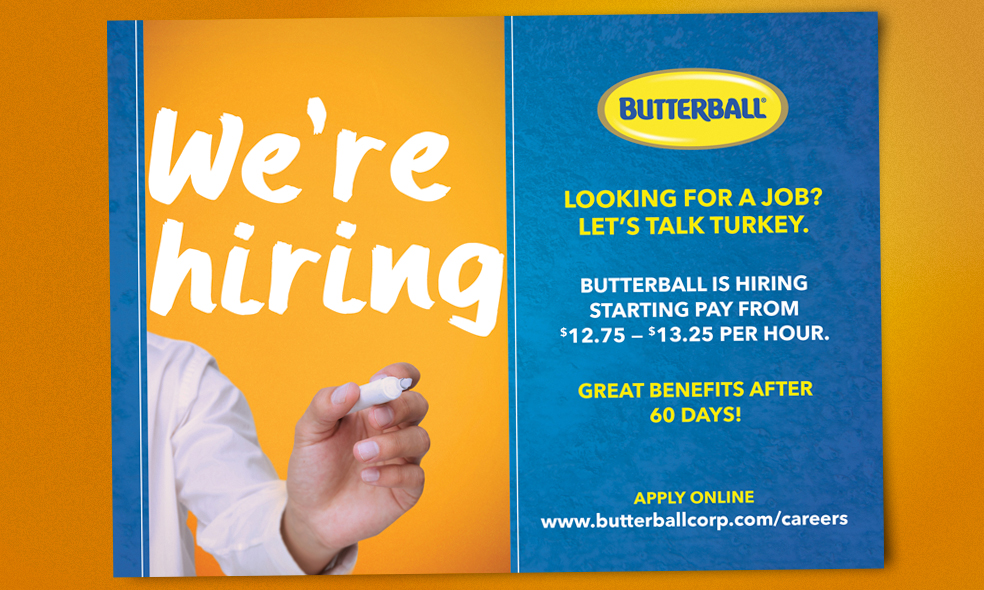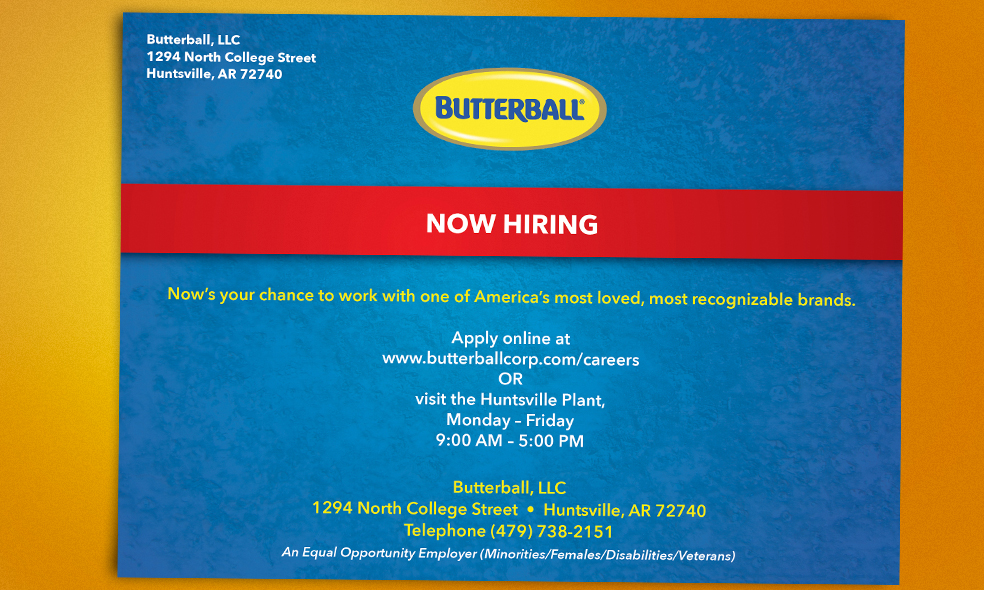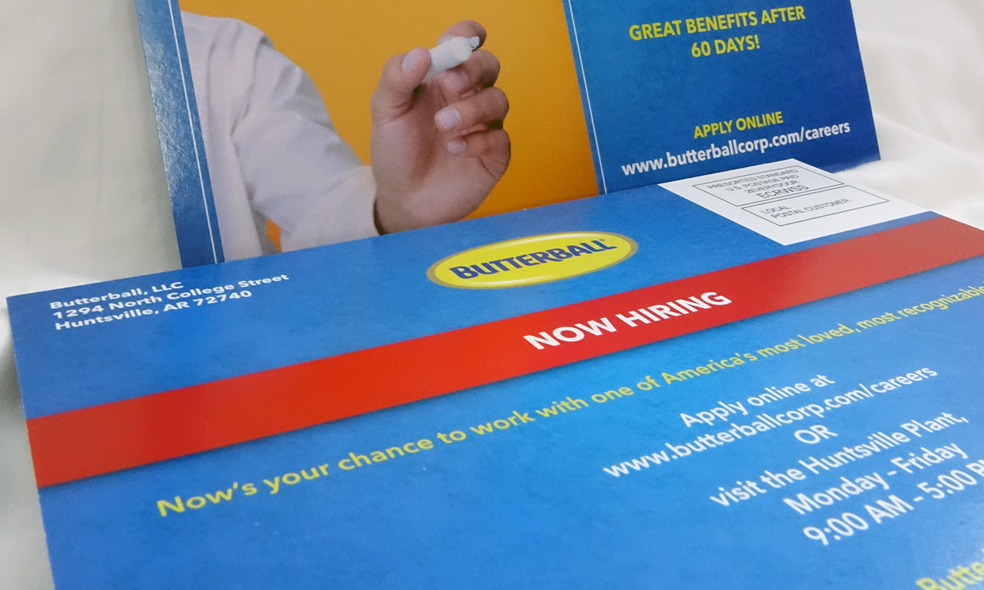 About Butterball, Inc.
Headquartered in Garner, N.C., Butterball is the largest producer of turkey products in the U.S. – producing more than 1 billion pounds of turkey each year. For 60 years, the company has provided foodservice and retail products to customers and consumers around the world. As an industry leader in quality, food safety and animal well-being, the company employs numerous processes to ensure the health of flocks and implements recognized prevention measures to exceed food safety standards. Butterball products are currently distributed throughout the U.S. and in more than 45 countries. Butterball operates seven processing plants located in North Carolina, Arkansas, Illinois and Missouri.
Here are some facts:
• Butterball is the largest vertically integrated turkey producer in the United States and accounts for 20 percent of total turkey production in this country.
• The Butterball Turkey Talk-Line® opened in 1981 and handled more than 10,000 consumer calls that year. Today, the line receives more than 100,000 callers during the Thanksgiving season.
• Butterball employs more than 6,000 associates in its seven plant locations, farms, hatcheries, feed mills and corporate offices.
• At 675,000 square feet, the Butterball plant in Mt. Olive, N.C., is the world's largest turkey plant.
Butterball's History
Turkey has a way of bringing people together. In fact, it's hard to think of Thanksgiving without it.
The Butterball turkey was introduced in 1954, the product named for its broad breast and plump, round shape. In 1985, Carolina Turkeys was founded, a business-to-business expert with a passion for quality and service.
In 2006, these two identities merged to become Butterball, LLC, owners of a beloved consumer and foodservice brand, dedicated to bringing people together to celebrate occasions great and small.
For 60 years we've seen that — from Thanksgiving dinner to the perfect sandwich to a healthier breakfast choice — people love turkey. We love turkey, too.