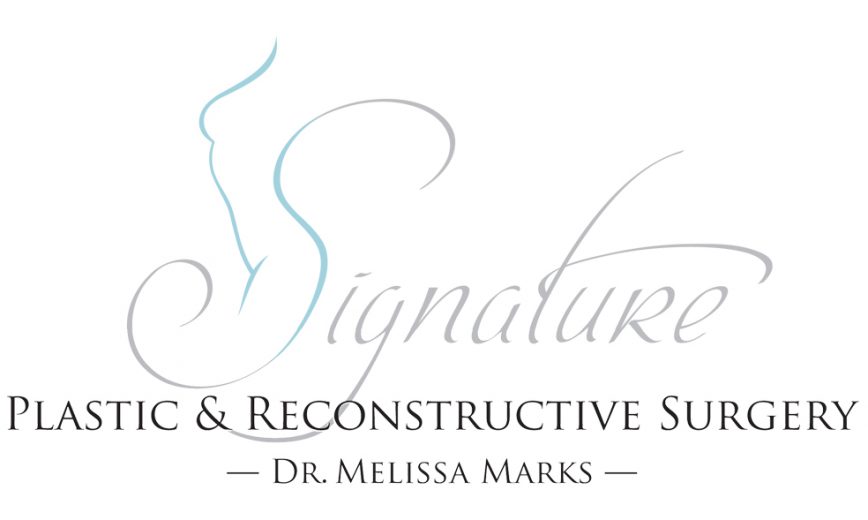 Signature Plastic & Reconstructive Surgery is ummhumm | creative studio's Spotlight Client!
Dr. Melissa Marks contacted us to create a web presence that captured her surgical and artistic talent as a plastic surgeon. Opening a new practice, Dr. Marks wished to establish herself in the Palm Beach, FL area as a passionate, well-educated female surgeon that is caring, artistic and considerate.
We set upon several design options that highlighted both surgical and non surgical procedures. Pulling in images that supported the South Florida vibe, we kept the designs light, airy and medically professional. Utilizing Signature Plastic & Reconstructive Surgery logo colors, we developed a final website that is welcoming, educational, informational and ADA (Americans with Disabilities Act) compliant. A fully responsive, retina ready display coupled with light animation rounded out the design.
With local SEO, a secure (HTTPS) URL, cornerstone content, sitemaps and more, we have enabled Dr. Marks to confidently advertise and market her new practice to those that are in need of her services.
If you are looking for patient-centered care from a surgeon utilizing up-to-date techniques and technology, visit Signature Plastic & Reconstructive Surgery today.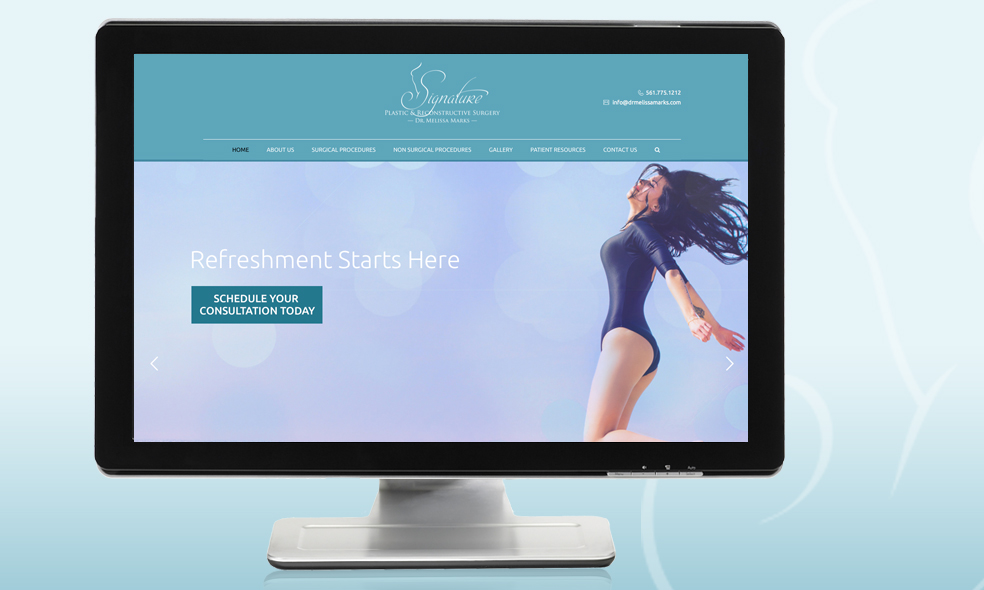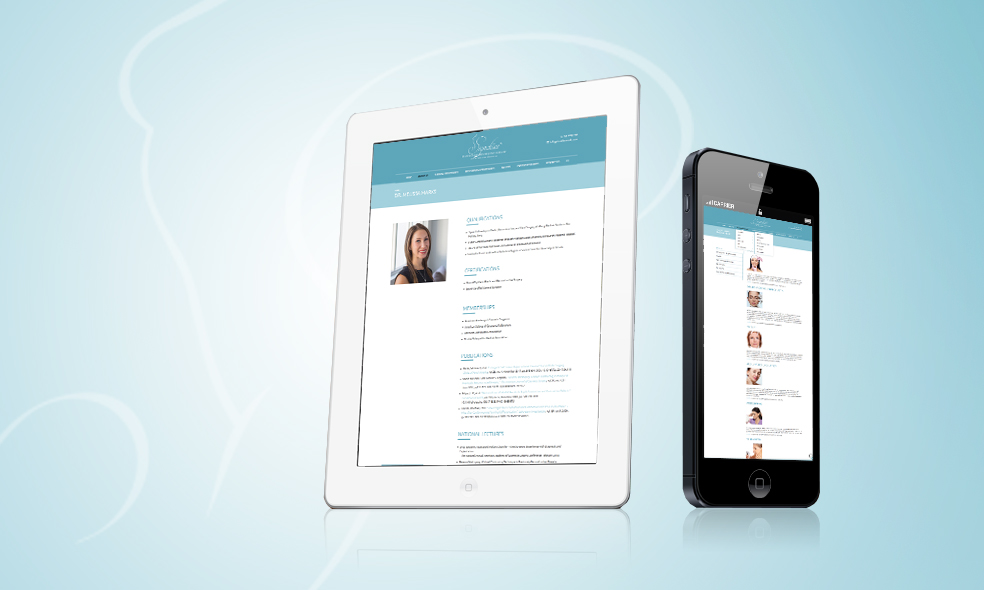 About Dr. Melissa Marks and Signature Plastic & Reconstructive Surgery
Dr. Melissa Marks has 10 years of surgical experience. She received her Undergraduate Bachelors Degree from the University of Florida. Dr. Marks graduated Cum Laude with a Bachelors of Science. She attended Lake Erie College of Osteopathic Medicine and graduated in the top 5% of her class. Dr. Marks went on to complete a 5-year General Surgery Residency through Michigan State University at McLaren Macomb Hospital. She then completed a 3-year Fellowship in Plastic, Reconstructive, and Hand Surgery at Mercy Medical Center in Des Moines, Iowa. She is a Board-Certified General Surgeon and she is Board-Eligible in Plastic and Reconstructive Surgery. Dr. Marks has several publications and has had the honor of giving lectures at multiple National Cosmetic Conferences.
Qualifications:
• 3-year Fellowship in Plastic, Reconstructive, and Hand Surgery at Mercy Medical Center in Des Moines, Iowa
• 5-year General Surgery Residency through Michigan State University at McLaren Macomb Hospital
• Top 5% of her class from Lake Erie College of Osteopathic Medicine
• Graduated Cum Laude with a Bachelors Degree in Science from the University of Florida
Certifications:
• Board-Certified in Plastic and Reconstructive Surgery
• Board-Certified General Surgeon
Memberships:
• American Academy of Cosmetic Surgeons
• American College of Osteopathic Surgeons
• American Osteopathic Association
• Florida Osteopathic Medical Association