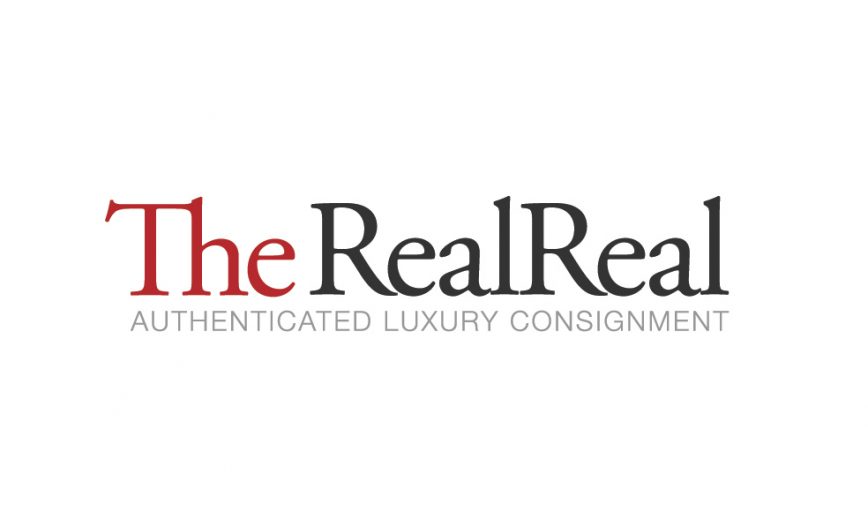 The RealReal, an authenticated luxury consignment site, needed to fit their direct mail design into an approved USPS® EDDM® template. Every Door Direct Mail® or EDDM® was started by the USPS® in 2011 as a cost effective way for businesses of all sizes to get their message out to their clients by targeting entire neighborhoods, not just those on a mailing list.
Through our partnership with EDDM2Go, we assisted The RealReal by guiding them in using the correct template and reviewed their designs from 2013-2015. We also corrected any size issues and adjusted text and images that were not fitting properly into the template. We assisted in 12 direct mail campaigns over 3 years as The RealReal mailed to local as well as national neighborhoods.
If you're looking for authentic, real real luxury items, check out The RealReal.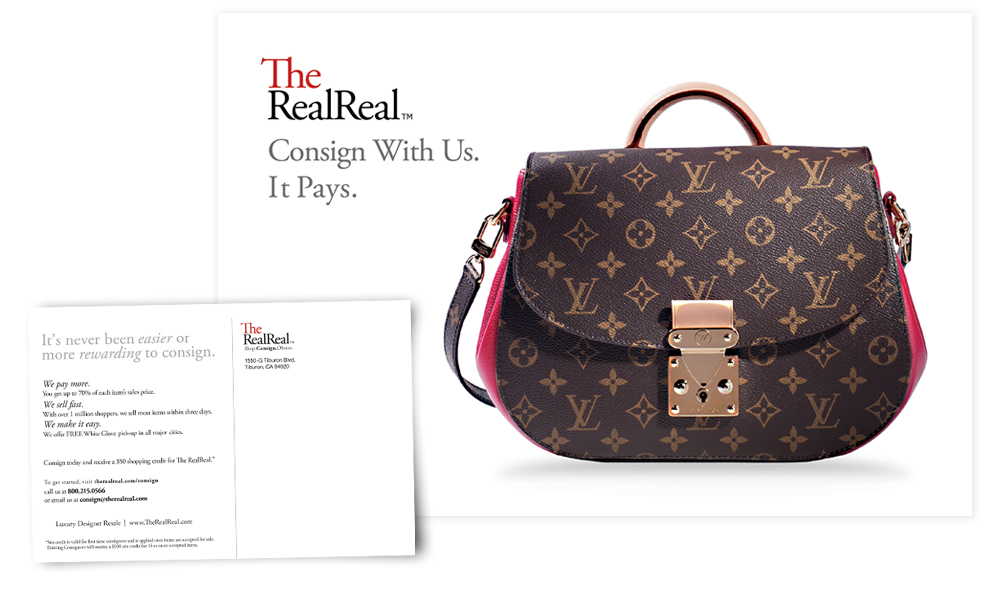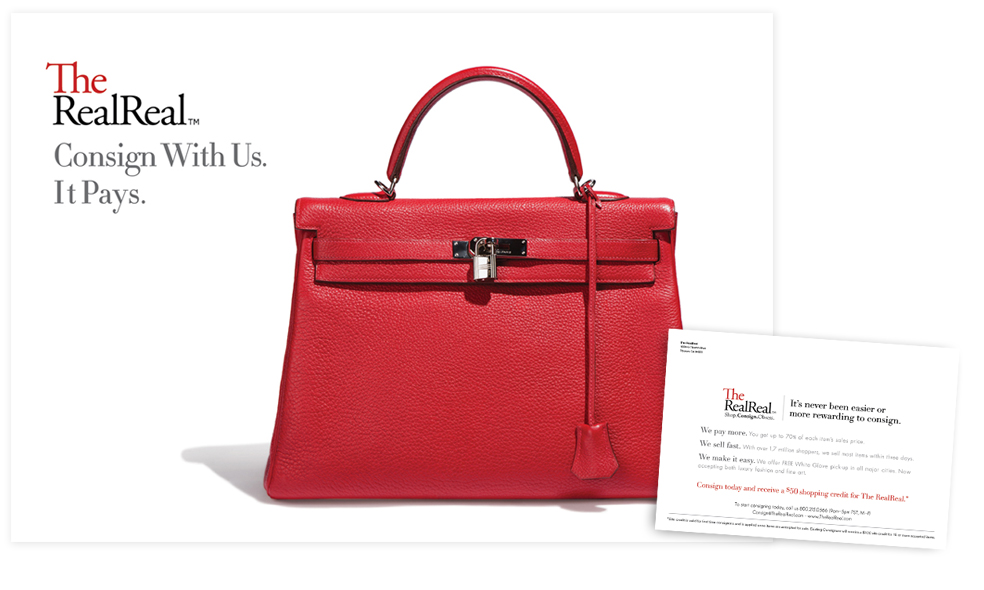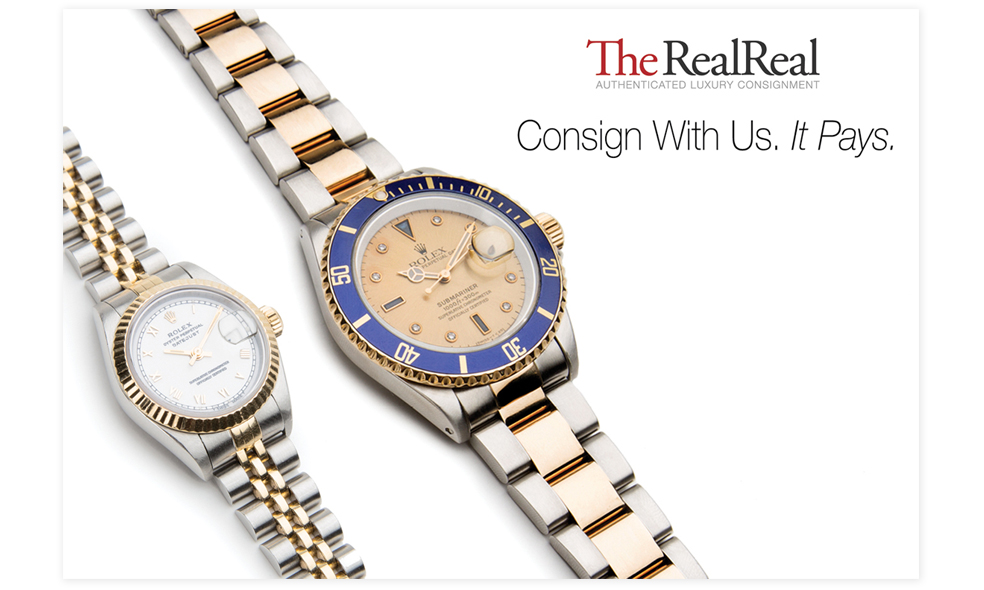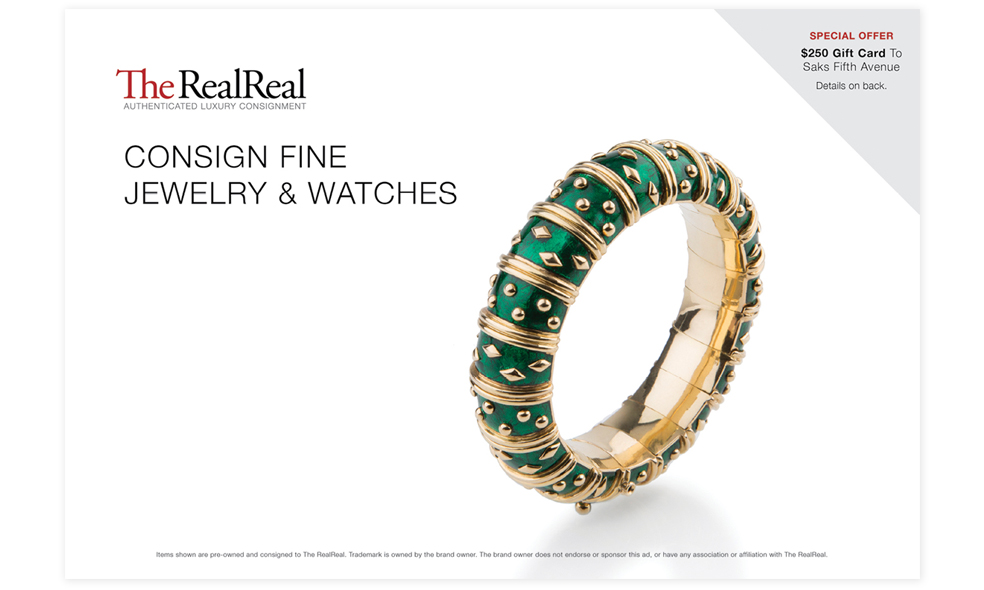 About The RealReal
The luxury business is a $1.5 trillion dollar industry, and we're revolutionizing it one consignment at a time.
We started small. Working at her kitchen table and visiting consignor homes with a U-Haul, our fearless leader CEO Julie Wainwright built The RealReal out of her own home. Today, it's the premier site for online luxury consignment with over 600 employees and multiple locations across the United States that accept and ship product worldwide.
We believe in the lifecycle of luxury.
We celebrate artists, designers and quality craftsmanship. We know the luxury consumer experience isn't just about buying designer items, but also reconsigning them, sharing them with someone who will treasure them as much as you do. And if it gives you extra cash to purchase the next piece you've been eyeing? Even better.
We're authentic.
We ensure that every item on The RealReal is 100% the real thing, thanks to our dedicated team of authentication experts, horologists and gemologists. We know exactly how to tell real from counterfeit, from the quality of the leather to the zipper manufacturer.
We're sustainable.
We're doing our part to be environmentally responsible. When you consign your pieces with us, you can feel good knowing that means less items in a landfill. With over 4 million items sold on our site, that adds up to a big impact.
We're passionate.
We work hard, because we love what we do. We're fully committed to our business, our customers and our consignors. We're constantly evolving and innovating to bring you the ultimate luxury experience.