our roots
Our analog roots and traditional values have served us well in the digital marketing revolution — having learned how to learn, we embrace new technologies and modes of thinking without ever losing sight of sound business fundamentals. This experience informs our drive to seek and provide the best marketing solutions for our clients.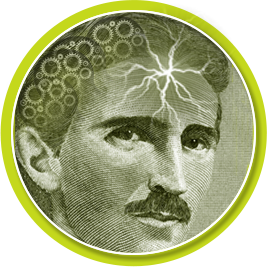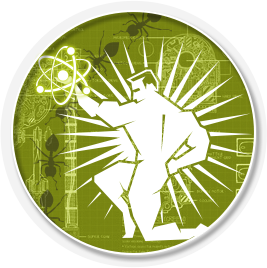 SIZE DOESN'T ALWAYS MATTER
ummhumm is small but mighty. Our studio may house but a handful of creative people, but we helm a vast network of qualified associates we can bring to bear on any project. We have worked closely with seasoned specialists in every field and enjoy the kind of valuable relationships that only years together in the business can forge. To employ ummhumm is to tap into a wealth of talent, insight and resources.
Delivering Marketing Solutions That Outlive Their Budget
ummhumm is a creative studio, but that doesn't mean we believe in creativity for its own sake. We don't favor originality over functionality or mistake novelty for innovation. Our creative choices flow from the needs of the job – we don't bend the job to fit our creative needs. Our clients' bottom line is the basis of our art and we want to design smart, not just be clever.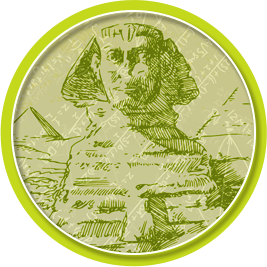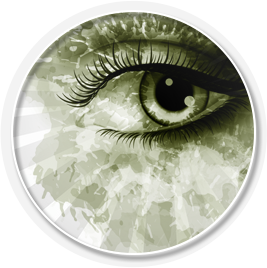 Working For You, Not A Board Of Directors
Our brand of thinking focuses on our clients and their creative needs. We don't get hung up or bogged down by dress codes, company meetings requiring singing the corporate song or answering to shareholders who have nothing but dividends driving their purpose. Our approachable attitude means you'll see and hear from us on all aspects and levels of the relationship.
VISIONARIES
ERIN LYN MCGOWAN
ceo / chief creative officer
Founder and CEO Erin Lyn McGowan graduated from New England Institute of Technology in 1994 with a B. A. in Interior Design. She focused her attention on the burgeoning technology wave, utilizing her CAD certification to tap into digital media, which included web design and programming.
In 2001, Erin was Creative Director for an online memorial services company, a pioneer in this industry. She was then hired by McKesson/Tenet Healthcare Corporation to manage a 3M project for the next year, gaining insight into database implementation within the healthcare industry.
Erin continued in healthcare, moving to television broadcasting with Healthy Solutions, receiving recognition with a TELLY Award for graphic arts. Production manager, online and broadcast graphic designer and clinical trial marketing campaign manager are a few of Erin's experiences gained while working within this industry.
Along with and extensive knowledge of digital media which includes website design, html programming, email campaigns, video and television graphics, one of Erin's most fulfilling print campaigns involved the REMSCO (Regional Emergency Medical Services of New York City) community outreach program, where she designed billboards located within MTA buses and subways, all police and fire department stations and multiple ambulatory units.
Opening the doors to ummhumm | creative studio in 2007 was based on Erin's desire to focus her attention on creating "aha" moments for her clients.
"One of the things that makes me happiest is to help people. When I can feel the excitement in a client's voice because they understand how something works on the computer (I teach computer lessons), or see how our work gave them a leading edge against their competitors, I feel so happy.
I have been a nerd for most of my life, by having a "love at first sight" moment with my grammar school's only Apple Macintosh when I was 8, and shortly later, acquiring a Commodore 64 (thanks Mom!) at the age of 11, which sat right next to my Atari 2600 (thanks again, Mom!). I am thankful that my family never limited my possibilities of becoming who I am today.
I came up with the concept of ummhumm just after I left the corporate world because so many people were asking if I could do "this" or "that". My reply was always "yes" or "ummhumm" to everything that anyone had asked, so I thought why not do what I love for myself, and work with the people that I can count on?"
CHRISTOPHER MOTIL
vice president / creative director
Chris attended Kent State University and The Ohio School of Broadcast Technique where he received a degree in communications in 1987. He moved to New York City shortly thereafter, upon his hiring by Burson-Marstellar, one of the top-ranked public relations firms in the world. He gained valuable graphic design experience working for Top Fortune 500 clients throughout his tenure.
Chris moved into educational book publishing in 1992 when MacMillan-McGraw Hill was seeking a director for their Autography Department. Five years later, he sought employment with the world's largest children's book publisher, Scholastic, Inc. Hired to manage the Book Fair/Book Club division, Chris directed a team of talented artists as they grew revenue to 25% of the company's yearly $1.4B portfolio.
More recent experience in direct marketing has enabled Chris to forge a solid creative background across multiple industries.
Joining the ummhumm | creative studio team as Vice President and Creative Director in 2008, Chris has helped grow the company client portfolio in both the print and digital channels. He has worked on campaigns that have ranged from healthcare to hospitality to automotive to telecommunications.
Chris is a classically trained pianist and has spent most of his life playing guitar. While in New York City, he was involved in 8 bands ranging from blues to rock to country, recording albums and touring along the East Coast throughout the 1990s.
"The need to create is innate in all of us. Practically every act we do is either creating or destroying. I get inspired from everything. Seeing a movie, hearing a great band, watching my dogs chase and play with each other – they are all connected. I try to bring all of my experiences to the table with the desire to create compelling, long-lasting creative design."