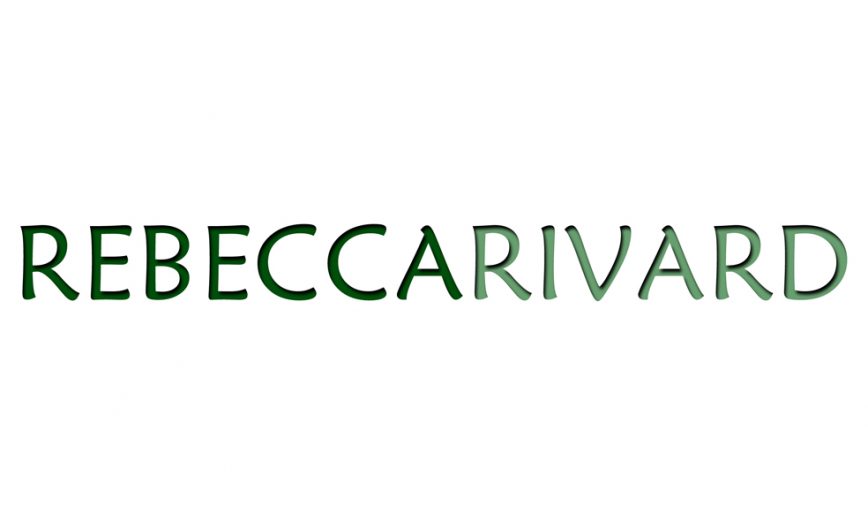 Welcome to our Spotlight Client of the Month – Rebecca Rivard!
When paranormal romance novelist, Rebecca Rivard contacted ummhumm | creative studio to work on her website, we were more than excited. Combining our love of the paranormal, a juicy romance story with other-wordly personas and web design, helped us raise our level of design to a new level.
After reading her first book (which quickly turned into a trilogy), we were, as the story goes, ensnared by the world Rebecca created. Setting upon a design that captured the Fada and Sun Fae world, we worked up ideas that articulated the seductive and complex nuances of the story.
The WordPress site is 100% Responsive and Retina ready, to go along with clean and optimized code to the most up-to-date SEO requirements. The wonderful thing about our clients is that we empower them to take the keys to the car and drive around. Rebecca Rivard is very hands-on and has modified and updated her website with more novels and images, keeping her readers caught up on all of the Fada goings-on.
Check out the site and world of Dion, Cleia, Rui, Valeria, Tiago, Alesia and more.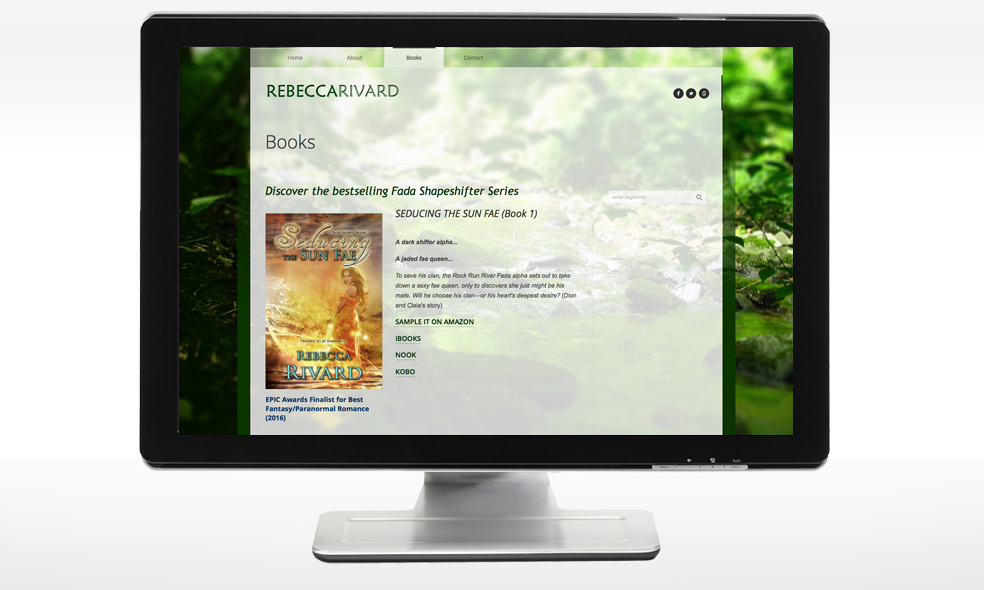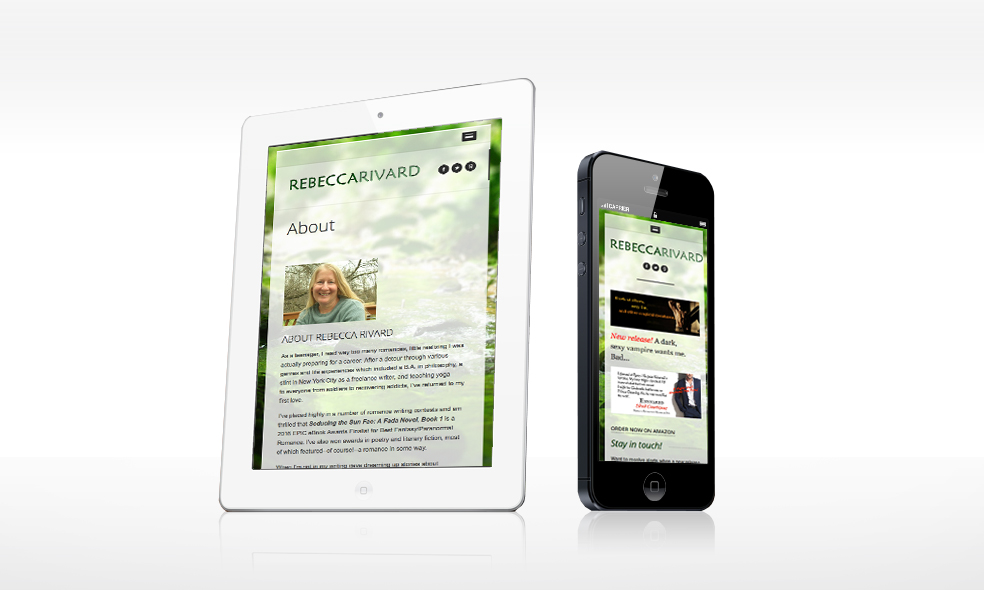 Seducing the Sun Fae (Book 1)
An EPIC Awards Finalist for Best Fantasy/Paranormal Romance (2016)
To save his clan, the Rock Run River Fada alpha sets out to take down a sexy fae queen, only to discover she just might be his mate. Will he choose his clan—or his heart? (Dion and Cleia's story)
Sample It On Amazon
Claiming Valeria (Book 2)
Dark, tormented Rock Run shifter Rui do Mar wants a second chance. But can Valeria trust him with her heart? Then a visiting shifter with a terrifying Gift threatens not just Valeria, but her beloved adopted daughter… (Rui and Valeria's story)
Sample It On Amazon
Tempting the Dryad (Book 3)
Sexy Latino shifter Tiago is hiding a dark magical Gift, one so powerful and easily misused it could make him a pariah in his own clan. The only good thing in his life is his friendship with the dryad Alesia. But they both want more… Then a den of rogue shifters threatens not just Tiago and Alesia, but the entire Rock Run clan. Can Tiago master his dark Gift in time to save them all? (Tiago and Alesia's story)
Sample It On Amazon
About Rebecca Rivard
As a teenager, I read way too many romances, little realizing I was actually preparing for a career. After a detour through various genres and life experiences which included a B.A. in philosophy, a stint in New York City as a freelance writer, and teaching yoga to everyone from soldiers to recovering addicts, I've returned to my first love.
I've placed highly in a number of romance writing contests and am thrilled that Seducing the Sun Fae: A Fada Novel, Book 1 is a 2016 EPIC eBook Awards Finalist for Best Fantasy/Paranormal Romance. I've also won awards in poetry and literary fiction, most of which featured–of course!–a romance in some way.
When I'm not in my writing cave dreaming up stories about dark shifters and sexy fae, I can be found power-walking with friends, doing yoga or wrestling the weeds in my yard. The weeds are winning.
I'm still trying to figure out what my superpower is, but I disappear into books and I'm a speed reader.