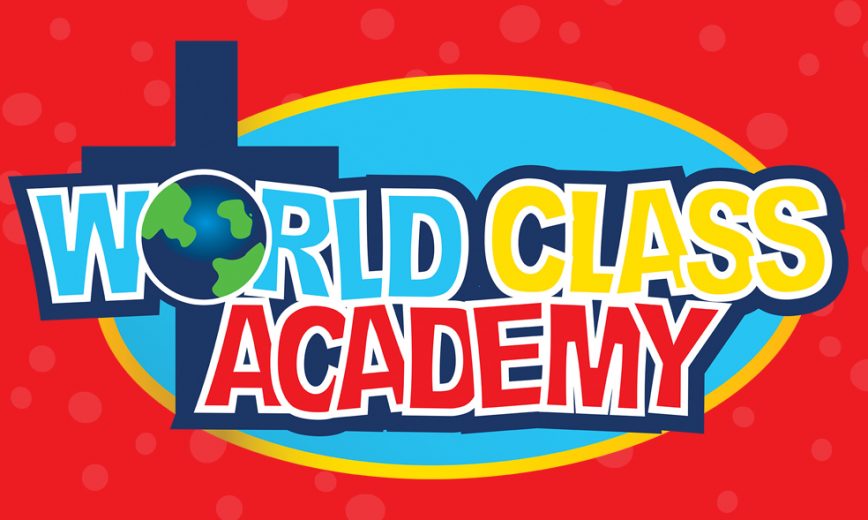 World Class Academy is our Spotlight Client.
WCA, an independent Early Childhood Program that focuses on the whole child through activities and curriculum, first contacted ummhumm | creative studio to update their logo. Upon looking at the existing logo and talking with the owners, we were excited to bring our love of early childhood education and book publishing experience to the table.
Utilizing bold, primary colors and a thick, playful typeface, we concepted several ideas and presented them. We ultimately fell upon the best version after only a few iterations.
Next up was a flyer to promote WCA's Summer Camp. We expanded upon the color red to enhance the logo. Adding sharp, off kilter lines and boxes added to the playfulness of the flyer.
An outdoor banner followed along with business cards and a presentation folder. We are currently working on a brochure and new, updated website. Check back to see our progress.
If you're looking for an educational program for your child that has developmentally appropriate learning experiences within a nurturing and fun environment, check out WCA.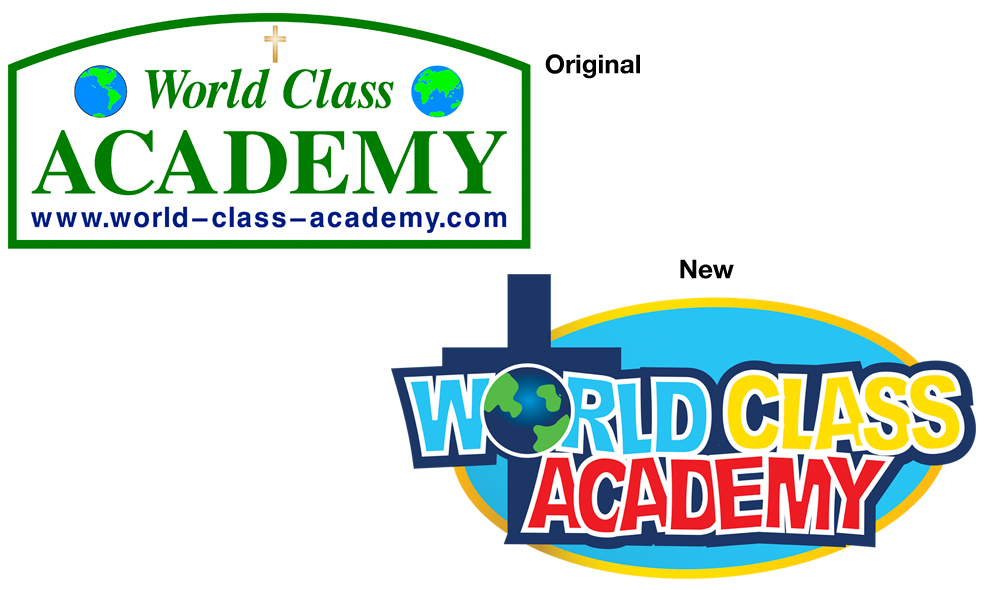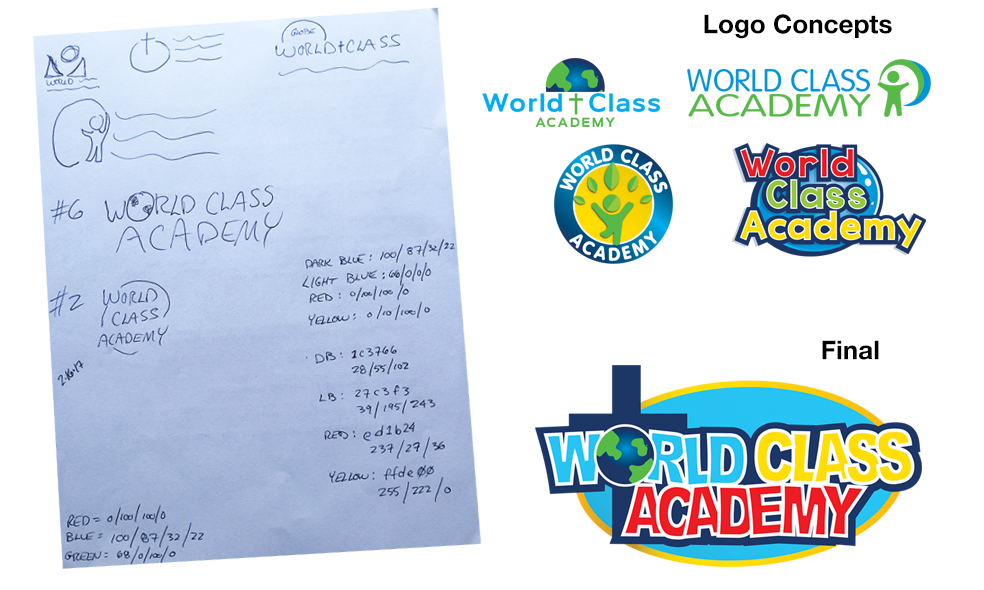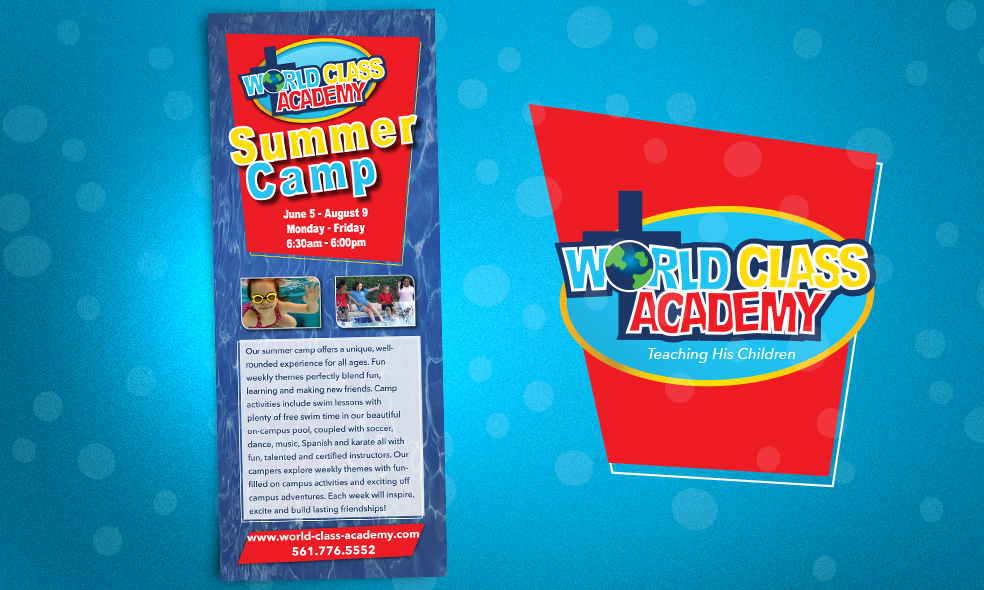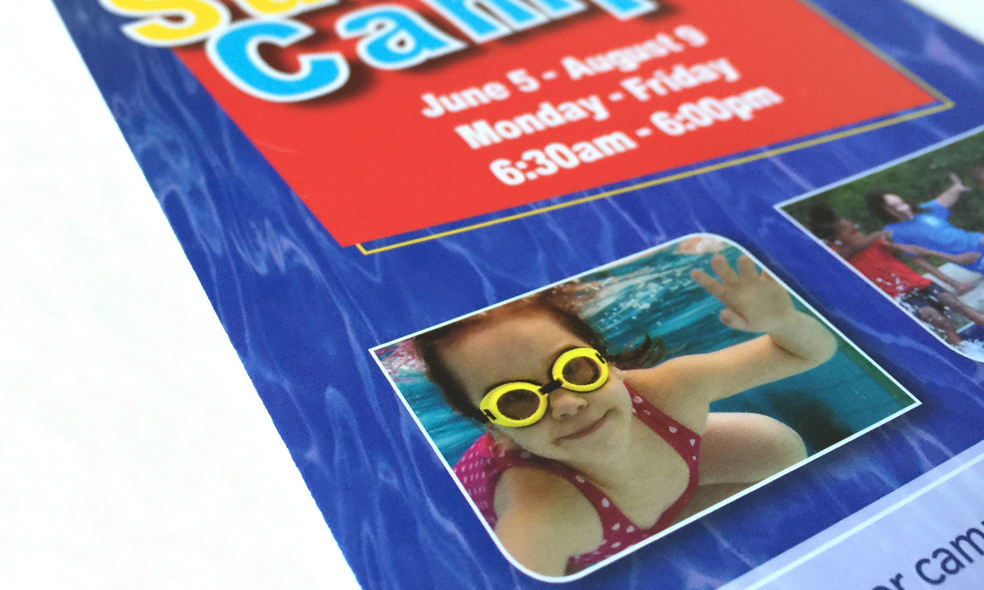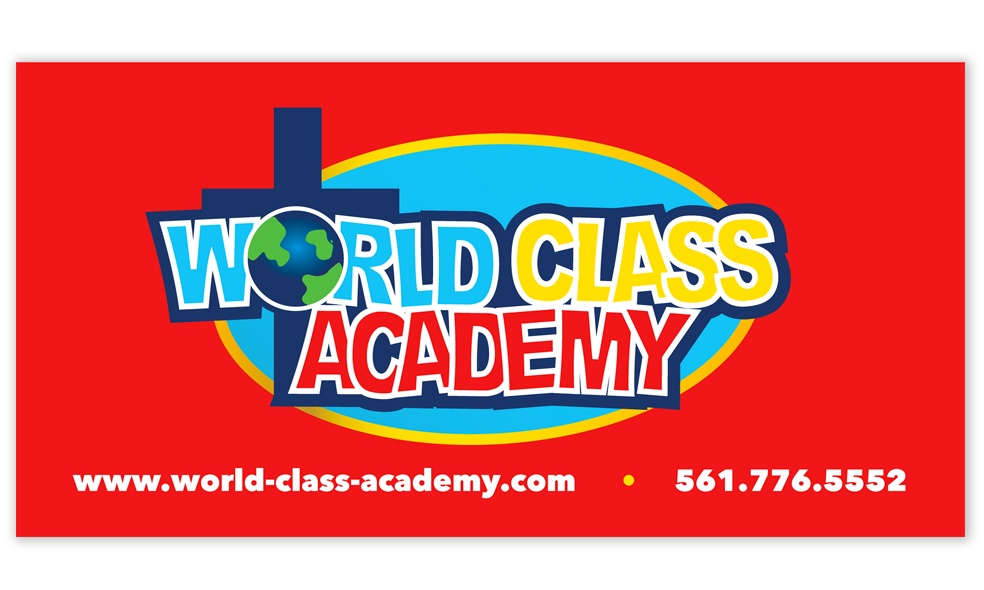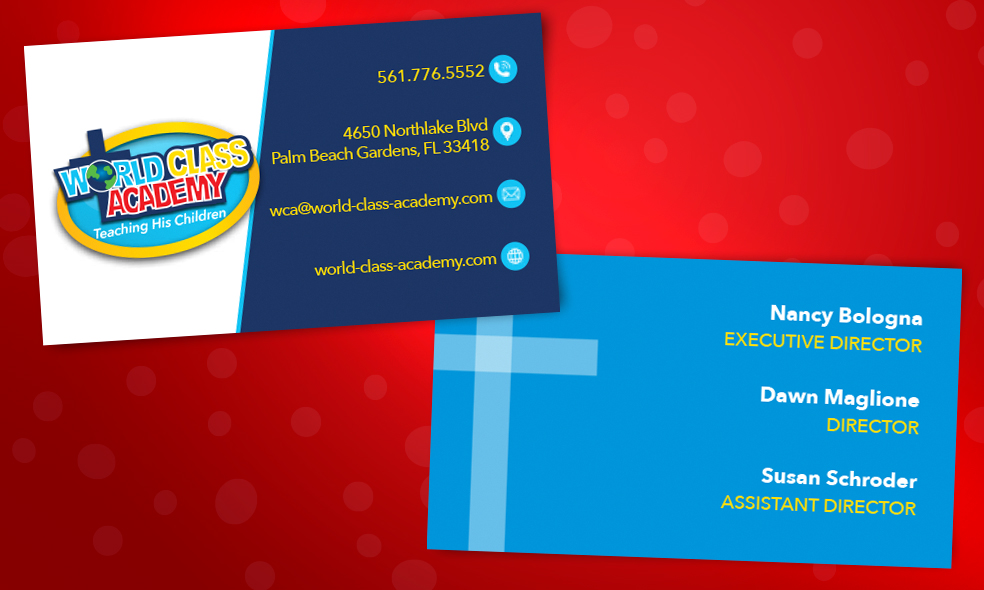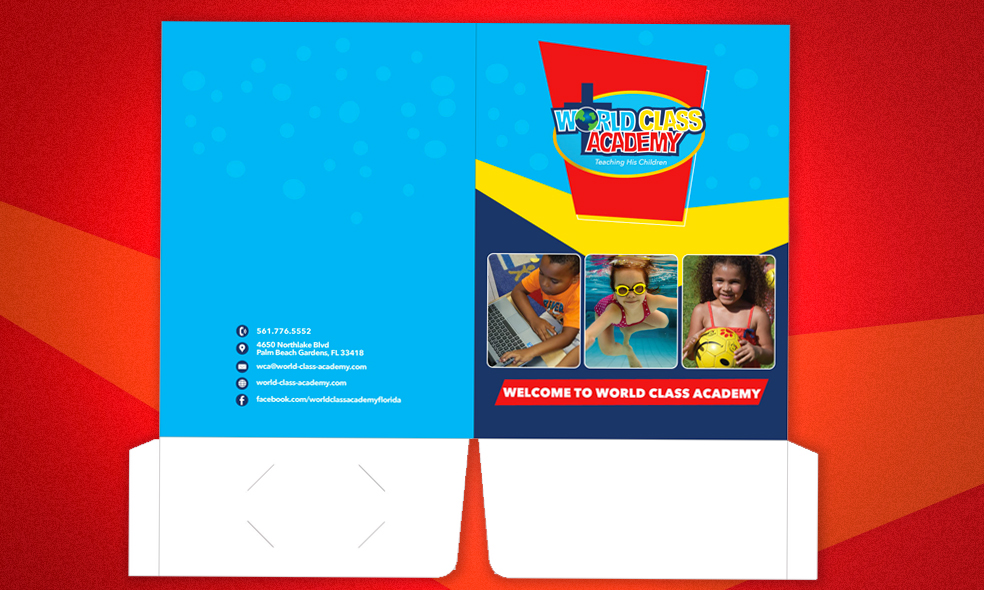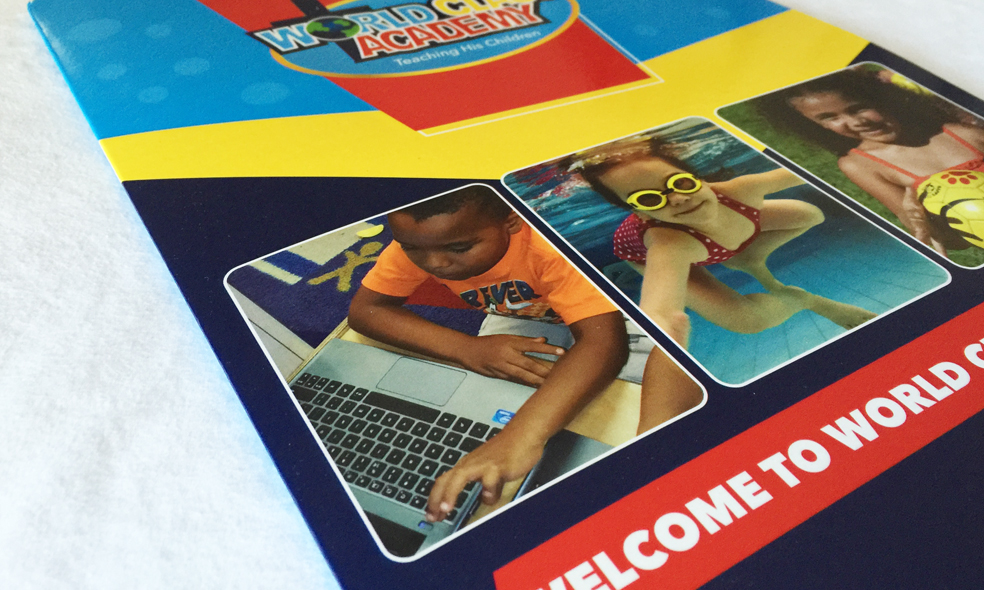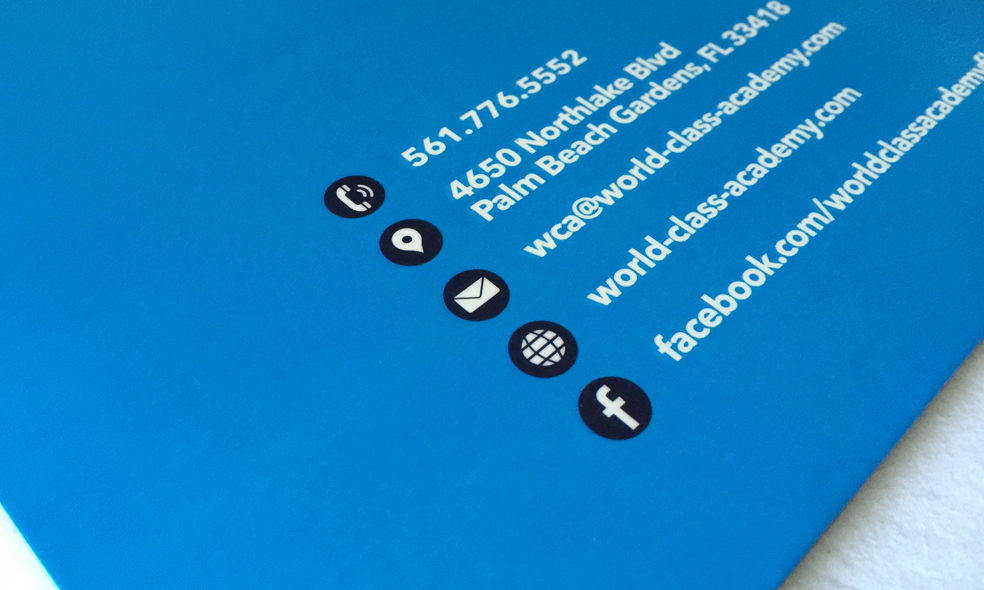 The World Class Academy is an independent Early Childhood Program that is passionate about educating young children and supporting their families. Each day hundreds of families entrust us to care for their precious little ones because we provide a sound curriculum and quality learning opportunities.
We partner with our parents to provide nurturing care with a "whole child" focus. Our center and certified teaching staff provide a superior educational child care experience in partnership with the parents to ensure that the intellectual, social, physical and emotional growth come together to provide a foundation that gives children a great start in life.
We believe that the "whole child" is to be appreciated for their individual gifts and personalities.
Our teachers are committed to providing a loving environment for your child while he or she learns the skills they need for long-term success in life. In partnership with the family, we will nurture children into respectful, confident and joyful learners.
We believe that every child deserves personalized developmental child care in a distinctively positive environment.
Our childcare, preschool, and school-age programs provide meaningful experiences that meet children at their level of understanding.