Congratulations.
You've taken the next step toward redefining your story.
Below are a few tips that will ensure your direct mail collateral looks its best,
meets with required USPS specifications and will quickly make
it through the post office to your customers.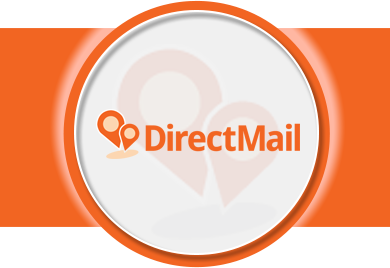 WHAT IS DIRECT MAIL?
Direct mail makes it easy to reach specific individuals with characteristics that are important to you, not just a household in general. From brochures, catalogs, postcards, newsletters and sales letters, get your message out to your customers.
Let's Get Started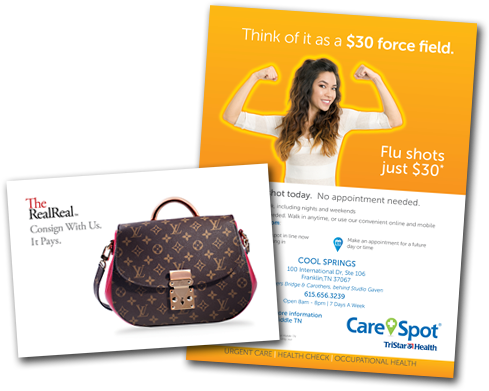 WHY USE DIRECT MAIL?
Direct mail is not dead! An International Communications Research survey found that 73% of consumers actually prefer mail over other advertising methods with $43.3B in coupons redeemed in one year alone.
Let's Get Started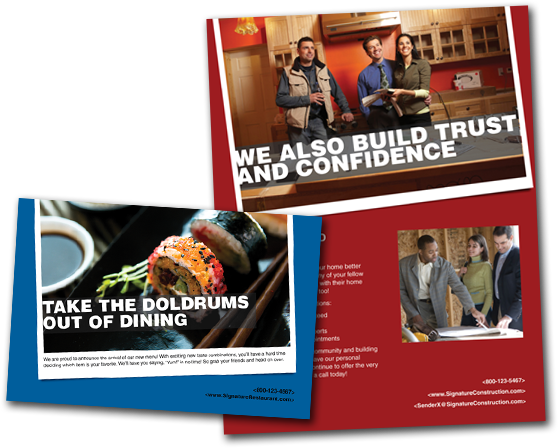 HOW TO USE DIRECT MAIL
Target – choose specific individuals based on demographics
Design – have your message stand above and cut through the noise
Deploy – send your mailer 3-5 times to achieve best results
Let's Get Started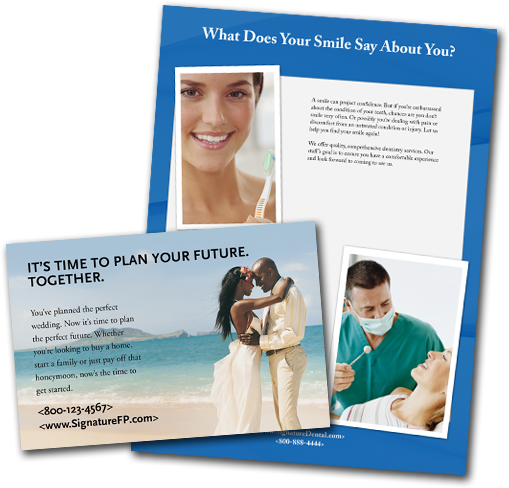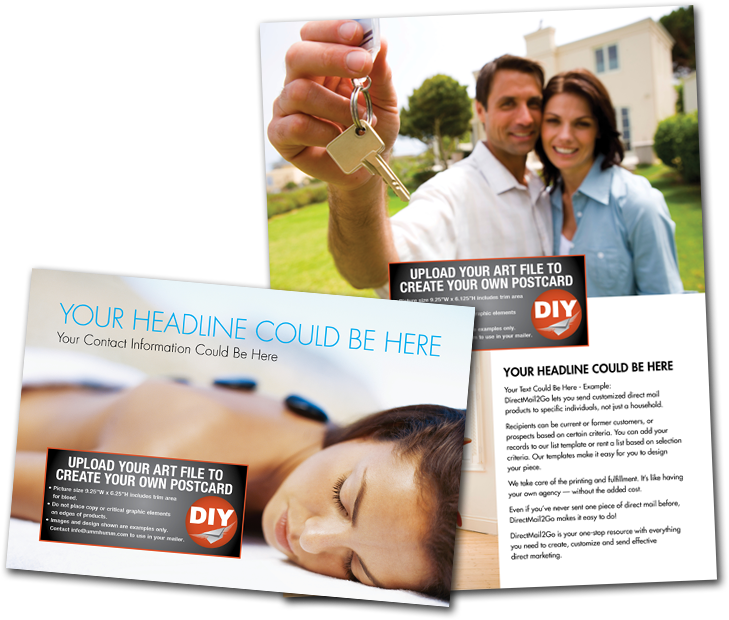 HOW WE CAN HELP YOU
Creating direct mail for over 10 years, we are uniquely positioned to offer turnkey solutions for any campaign you may have.
Let's Get Started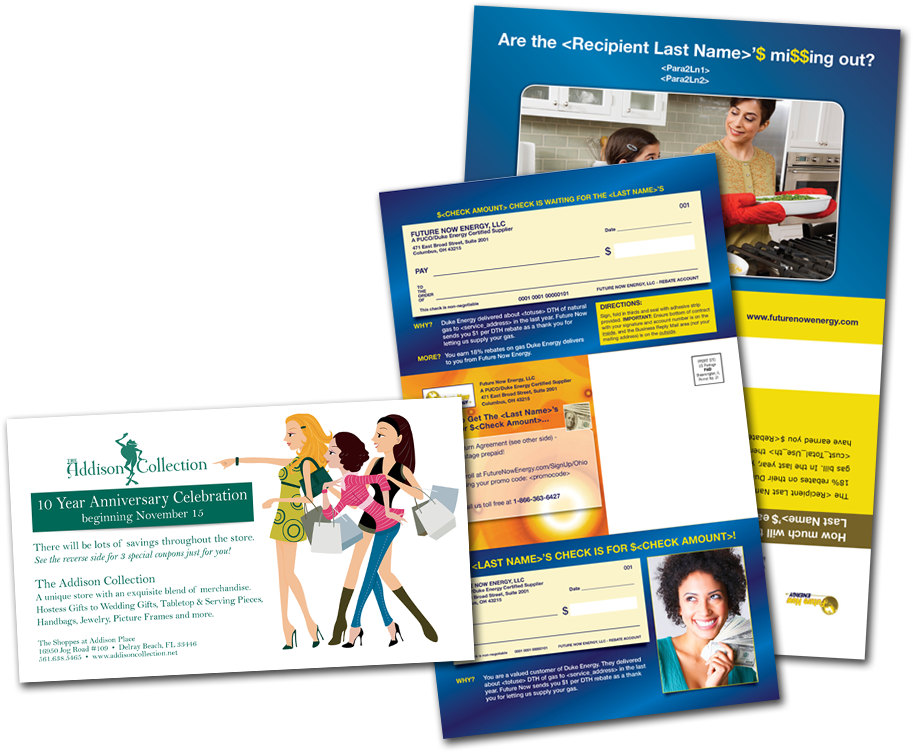 ARE YOU READY?
Want to reach your customers but not sure how? We have over 20 years of marketing experience you can rely upon. We'll help determine your best avenue to reach your customers and create a unique, meaningful design specific to your business.
Let's Get Started