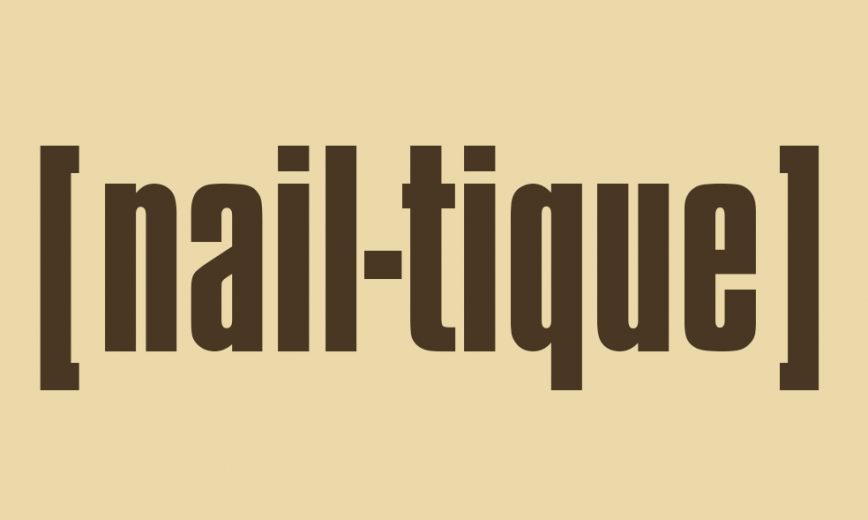 Welcome to our EDDM Client of the Week – [nail-tique].
[nail-tique], Houston's exclusive salon boutique contacted ummhumm | creative studio for an EDDM campaign. Announcing their opening during Breast Cancer Awareness Month started their campaign rolling. We wanted to create an eye-catching mailer without using the usual imagery. We've seen too many creatives with people running with badges displayed. We felt the hint of a breast tastefully clothed with a scarf articulated the proper message – breast cancer is an issue that we need to address and not hide or be ashamed of the female body.
This mailer was quickly followed by another mailer dedicated to their Zero-Gravity Chairs and Waterless Pedicures. Some benefits of this method of Pedicure are:
• Eliminates the risks associated with water borne bacteria from neglect or improper cleaning of traditional spa chairs.
• Great for clients with certain medical conditions (like diabetes) where soaking isn't recommended.
• Longer lasting polish.
• Allows for full recline and comfort throughout pedicure service.
• Eco-friendly. Conserves 12-15 gallons of water per pedicure service.
A third component to the campaign was a poster that was displayed in-store announcing the Pedicures. We wanted to convey the spirit of [nail-tique] which is elegance and grace.
So if your feet need a little tender loving care and your finger nails could use a fresh polish, check out [nail-tique] in River Oaks!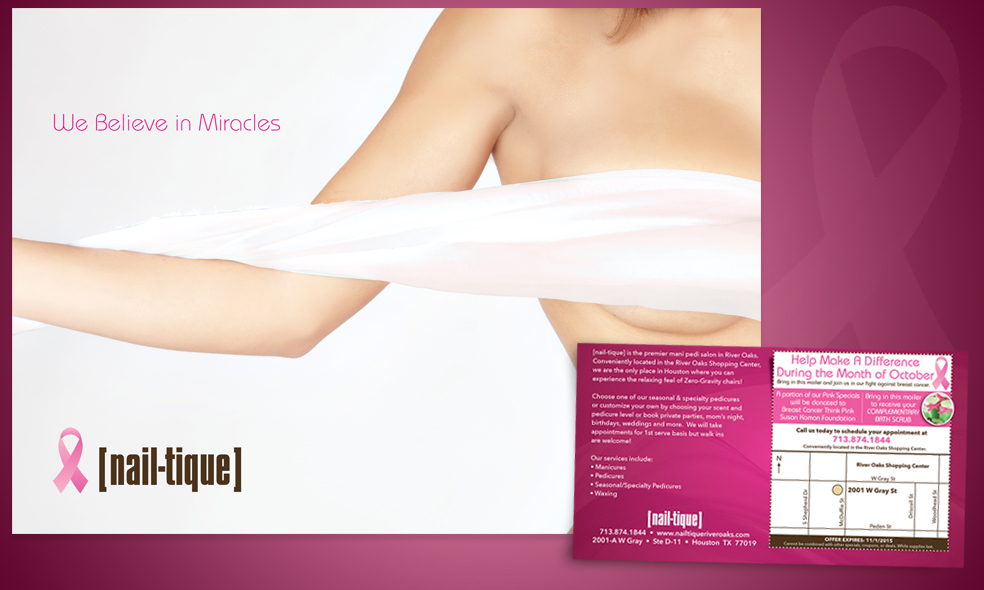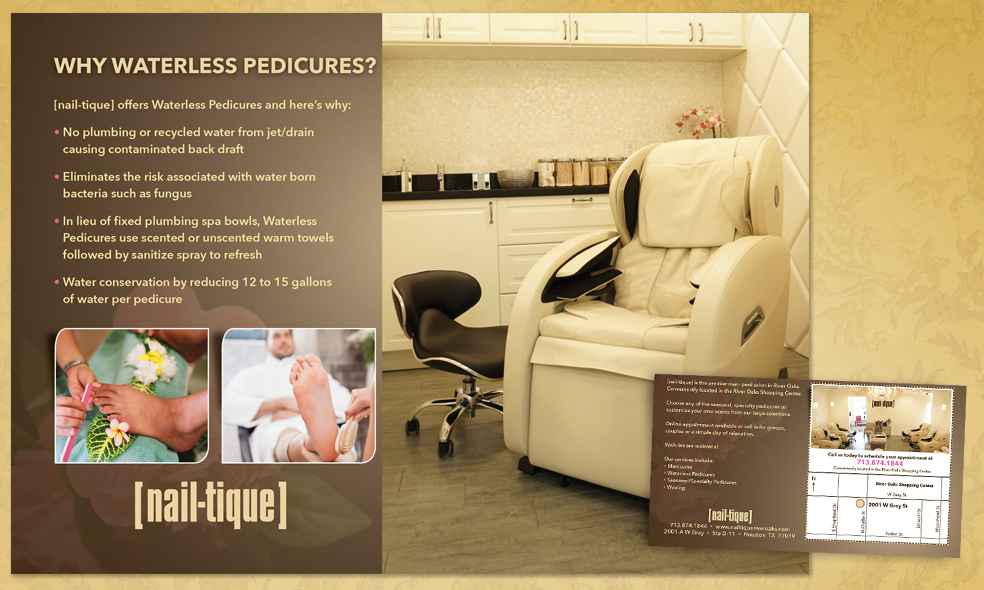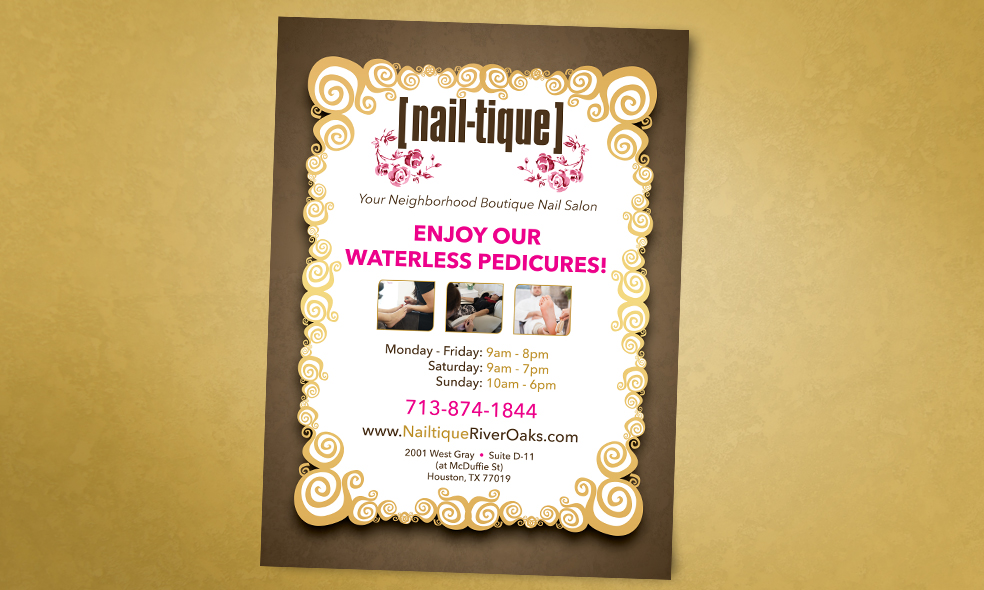 About [nail-tique]
[nail-tique] is the premier mani pedi salon in River Oaks. Conveniently located in the River Oaks Shopping Center, we are the only place in Houston where you can experience the relaxing feel of Zero-Gravity chairs!
Choose one of our seasonal & specialty pedicures 
or customize your own by choosing your scent and pedicure level or book private parties, mom's night, birthdays, weddings and more. We will take appointments for 1st serve basis but walk ins 
are welcome!