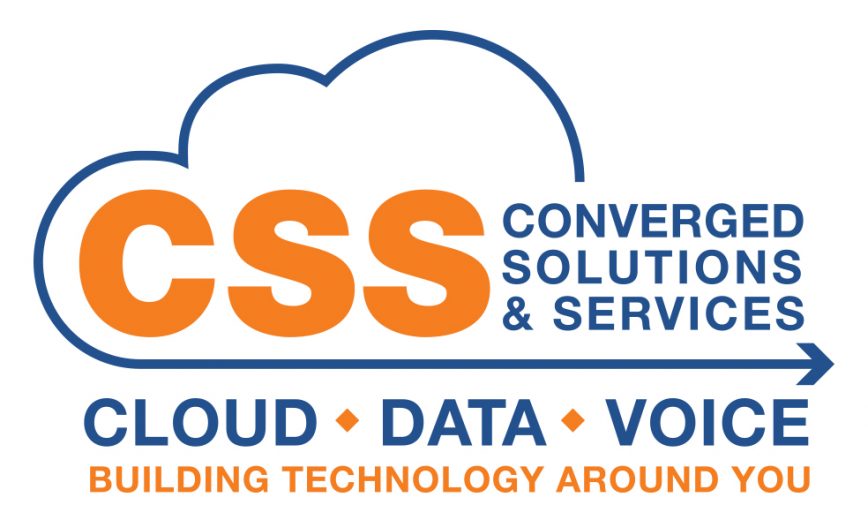 Welcome to our Spotlight Client of the Month – CSS (Converged Solutions & Services)!
Looking to update their marketing collateral, Converged Solutions & Services (CSS) tapped ummhumm | creative studio as their branding specialists. Converging cloud, data and voice, CSS provides an all-in-one solution, 
acting as a single point of contact for communication.
We started by modernizing their logo to include a new tag line and to marry their core service language to the company name. Keeping the original color scheme of blue and orange, we introduced "Building Technology Around You" to solidify the company's main focus. Changing "Voice, Data and Video Integrations" to "Cloud, Data, Voice" helped complete the logo and the company's message.
We then rolled out the logo colors and style to a one page Flyer, followed by a Folder with eight stepped sheet inserts. Their website picked up our branding and is in the process of being updated, as well. We continued applying the new branding to a powerpoint slide and look forward to additional updates as we progress together.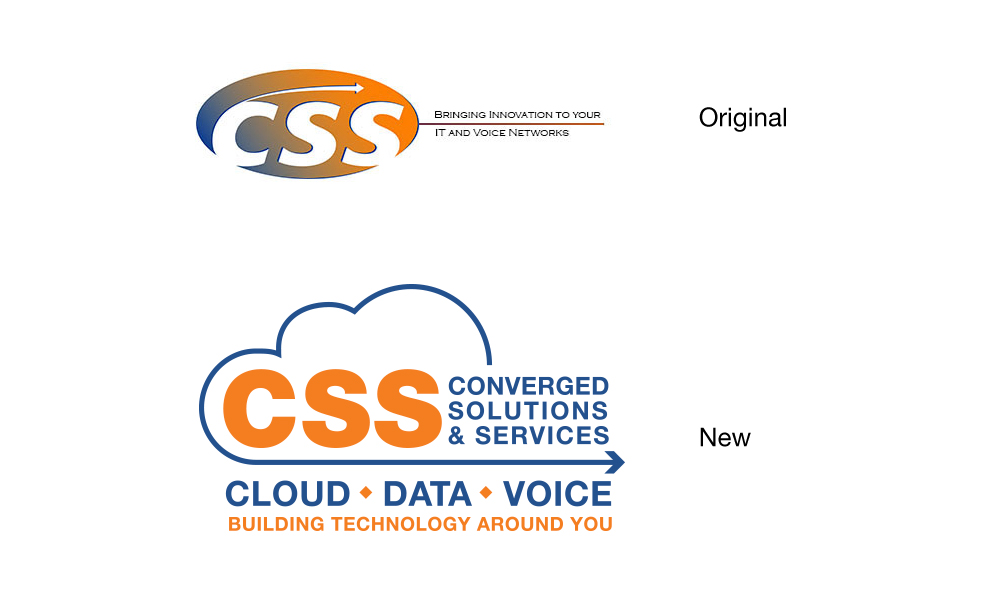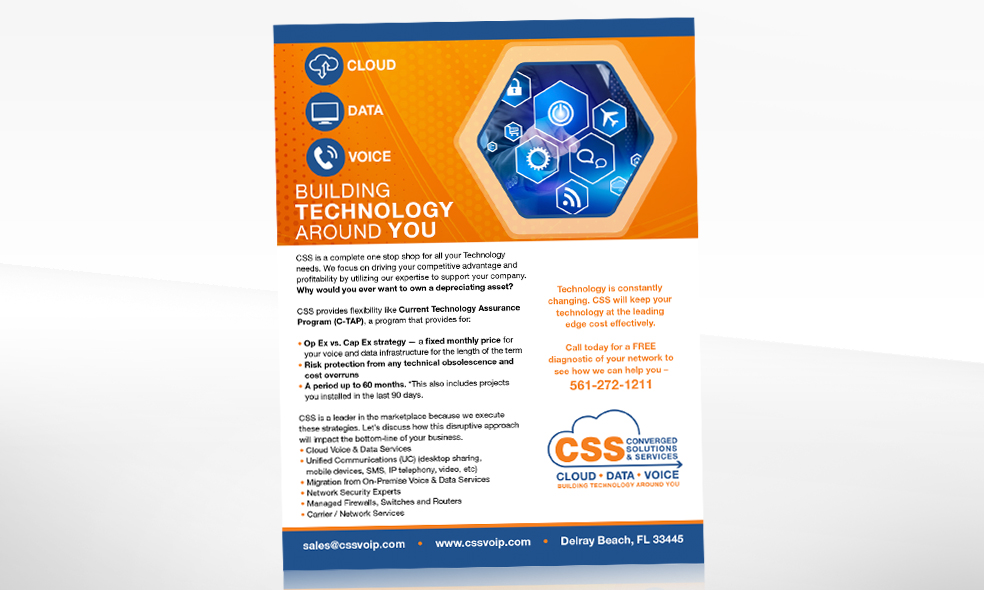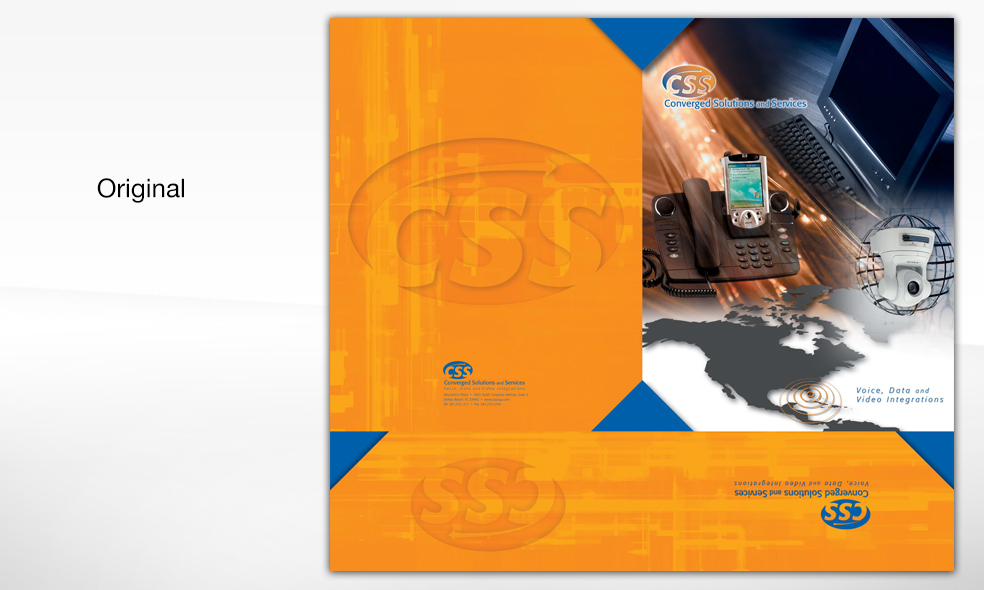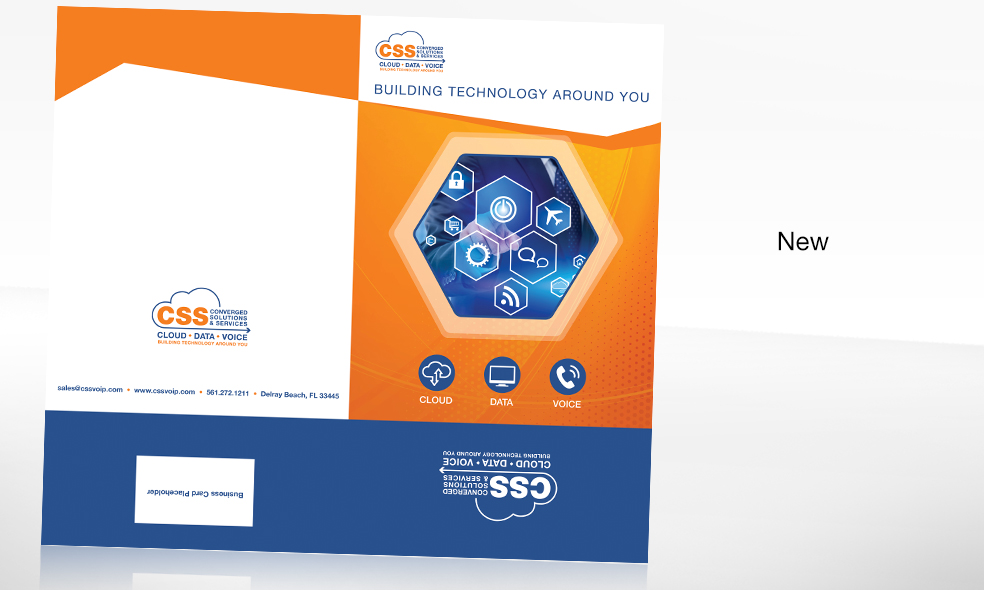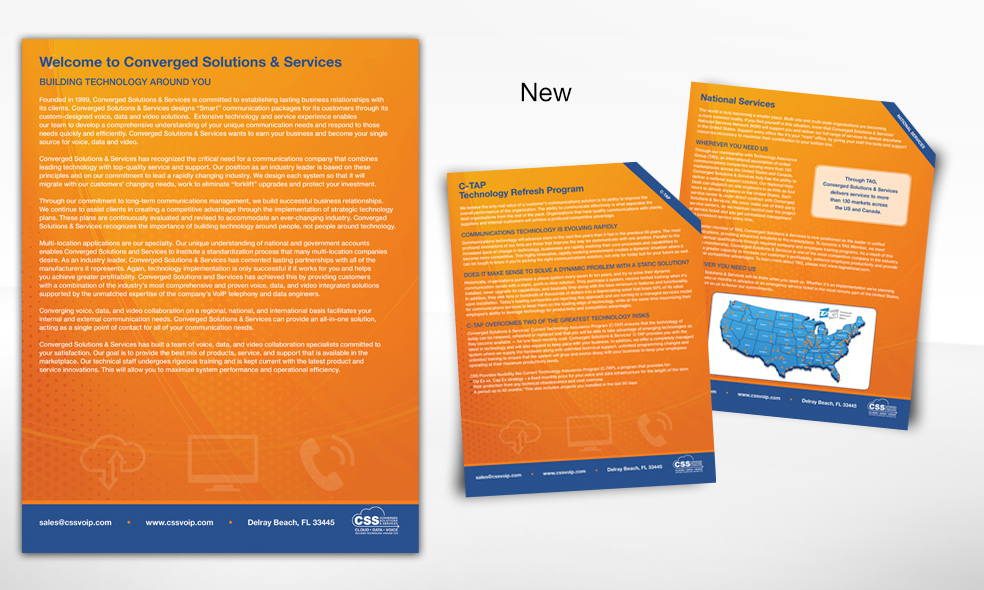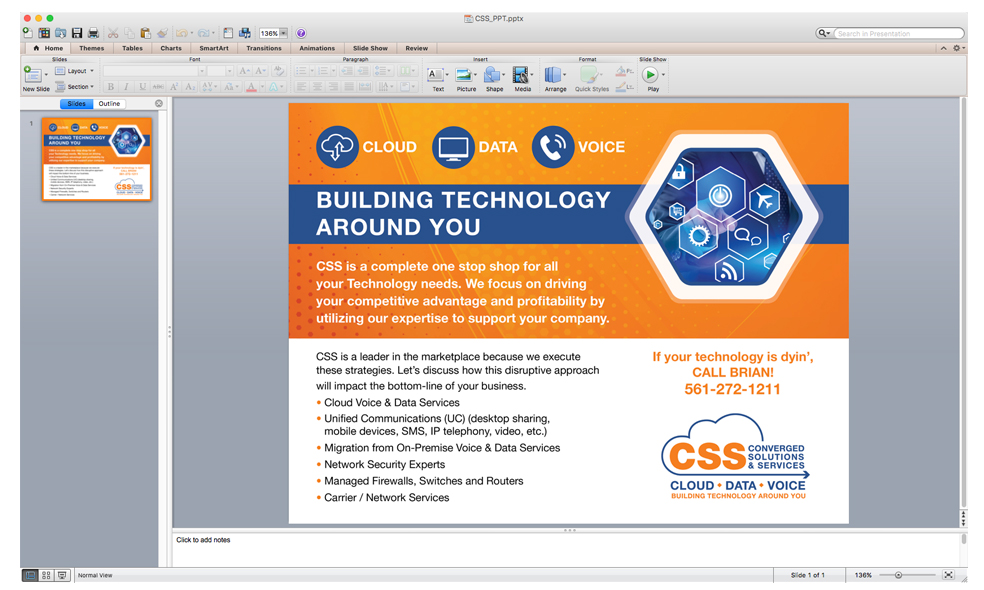 About CSS (Converged Solutions & Services)
Founded in 1999, Converged Solutions & Services is committed to establishing lasting business relationships with its clients. Converged Solutions & Services designs "Smart" communication packages for its customers through its custom-designed cloud, data and voice solutions. Extensive technology and service experience enables our team to develop a comprehensive understanding of your unique communication needs and respond to those
needs quickly and efficiently. Converged Solutions & Services wants to earn your business and become your single source for voice, data and video.
CSS is a leader in the marketplace because we execute these strategies:
• Cloud, Voice & Data Services
• Unified Communications (UC) (desktop sharing, mobile devices, SMS, IP telephony, video, etc)
• Migration from On-Premise Voice & Data Services
• Network Security Experts
• Managed Firewalls, Switches and Routers
• Carrier / Network Services