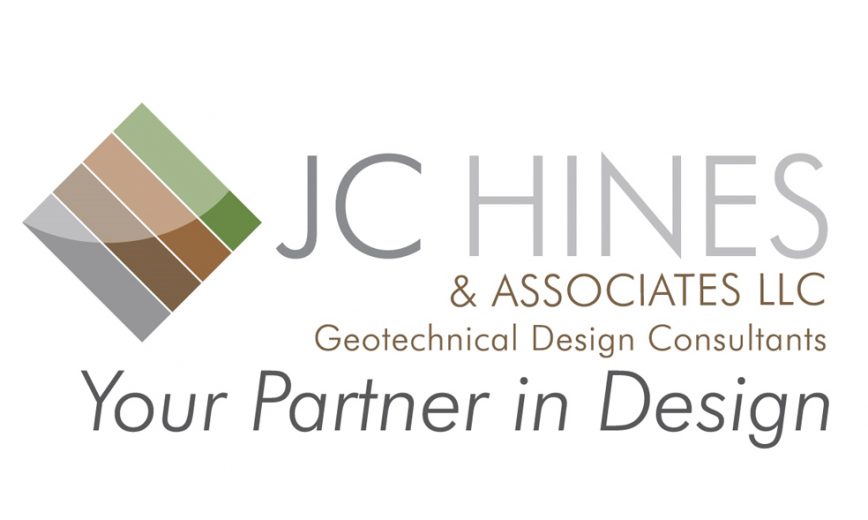 JC Hines & Associates was looking to update their trifold brochure as they presented their retaining wall geotechnical design firm at trade shows and government contract projects. They wanted to convey what makes them different and unique along with highlighting the services they offered. Now licensed in 42 states, JC Hines needed a graphic design that matched their growing organization.
We started with a clean design that focused on JC Hines' approach – clear, concise drawings that communicate highly buildable solutions for retaining wall structures. We brought in the lines from their logo to enhance the concept of strong, durable retaining walls.
Our success with capturing JC Hines' vision led to several more creative projects. Those included a presentation folder and accompanying 4 interior stepped sheets, an email signature, a Powerpoint template design, and two design for a retractable banner stand.
We are very excited to continue our creative relationship with the team at JC Hines & Associate and wish the all the luck as they expand their consulting firm.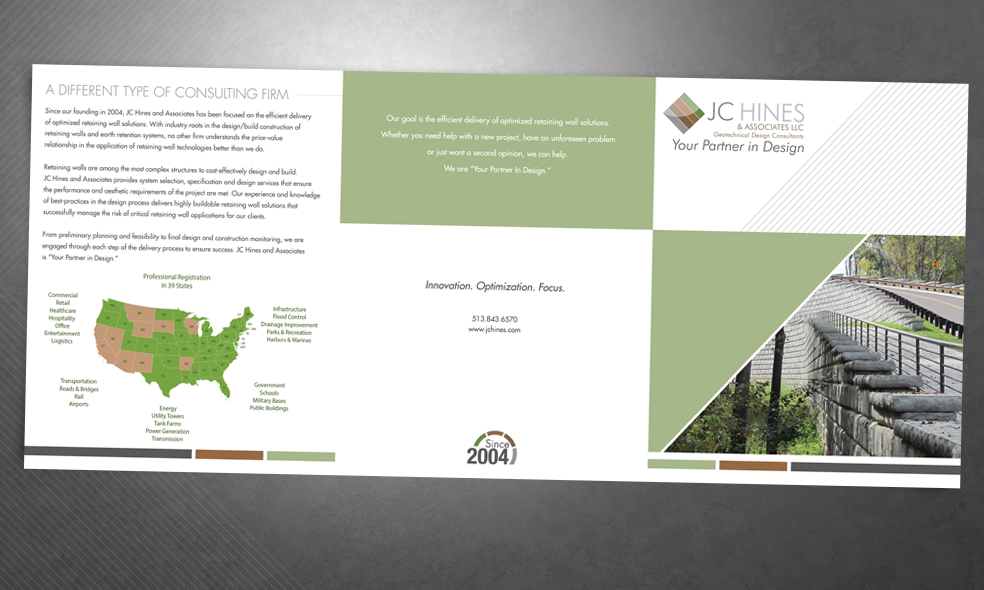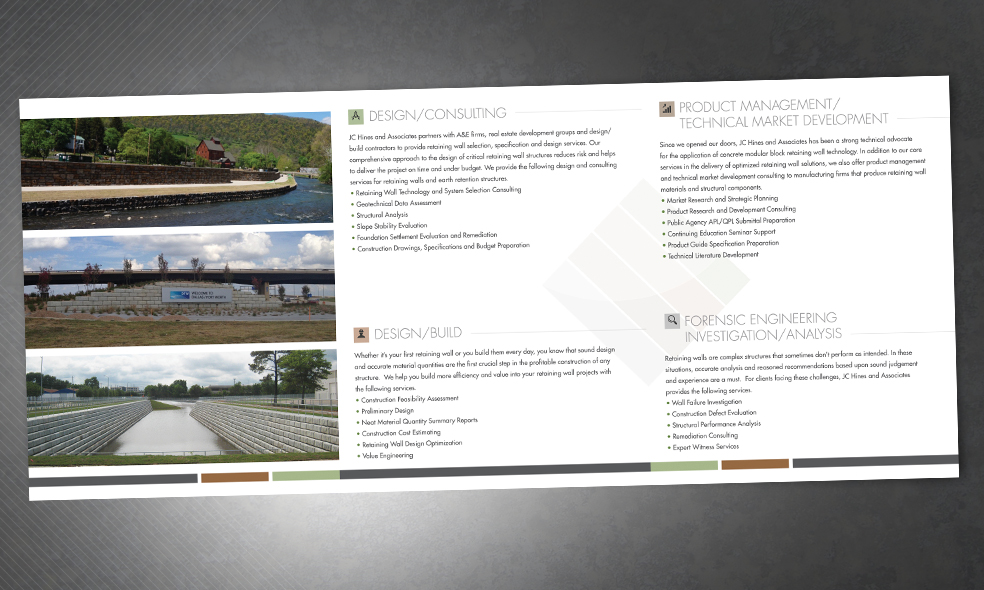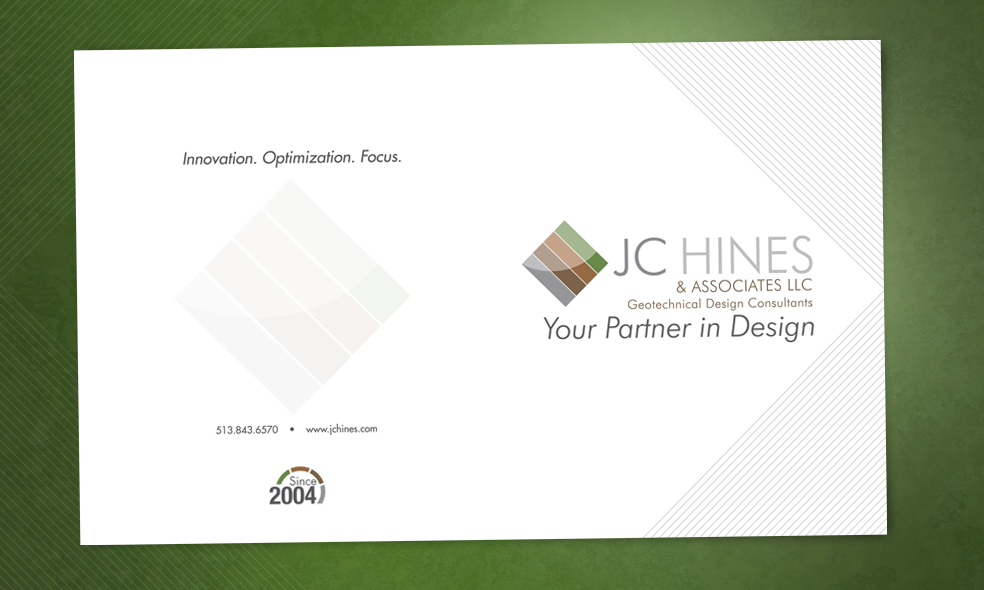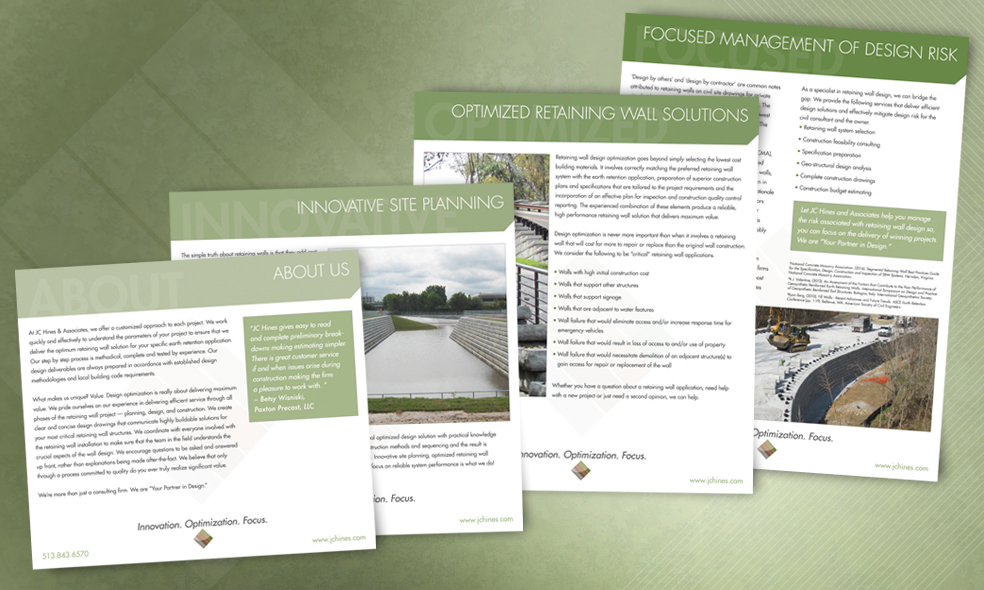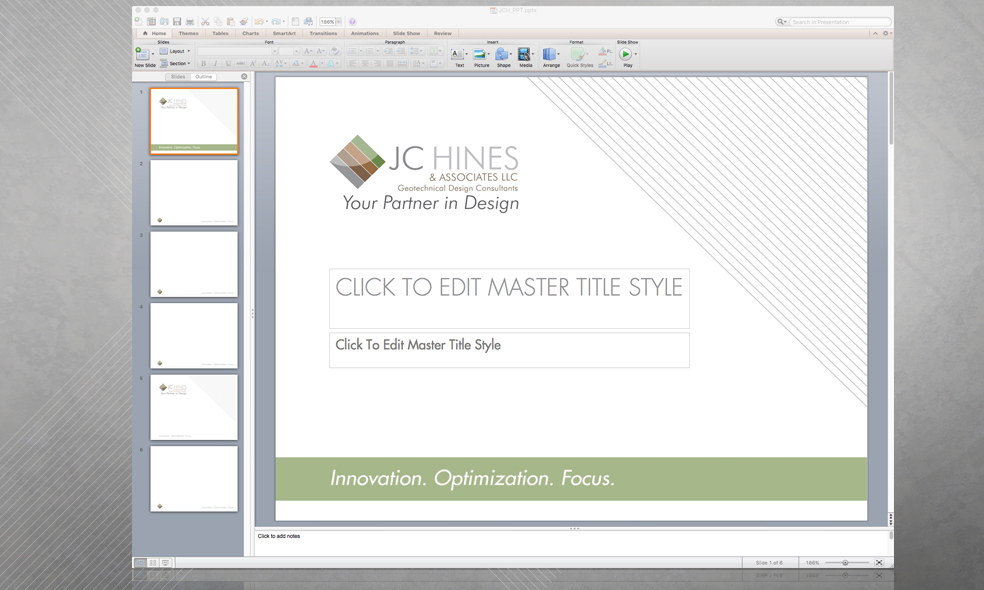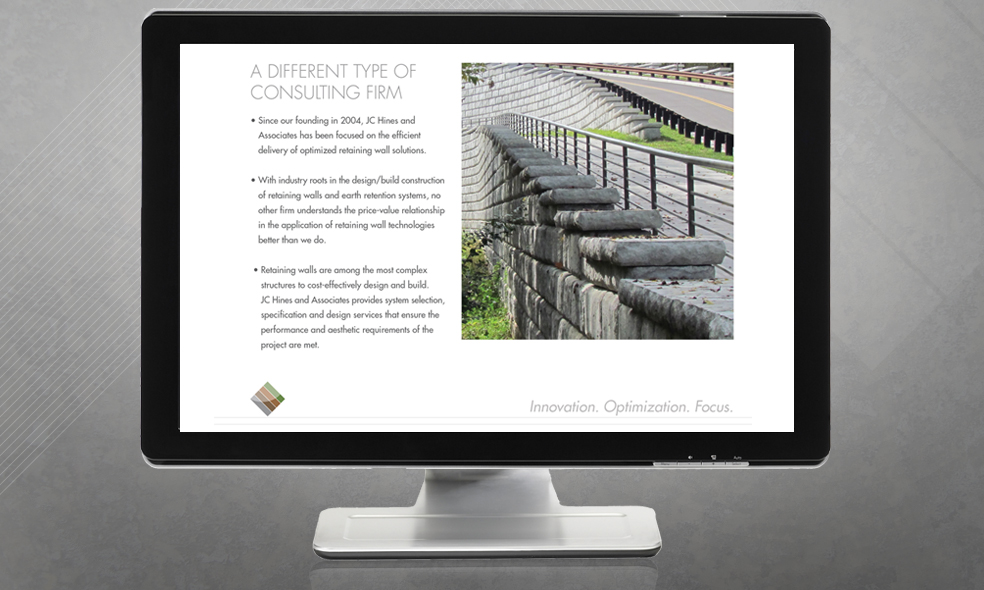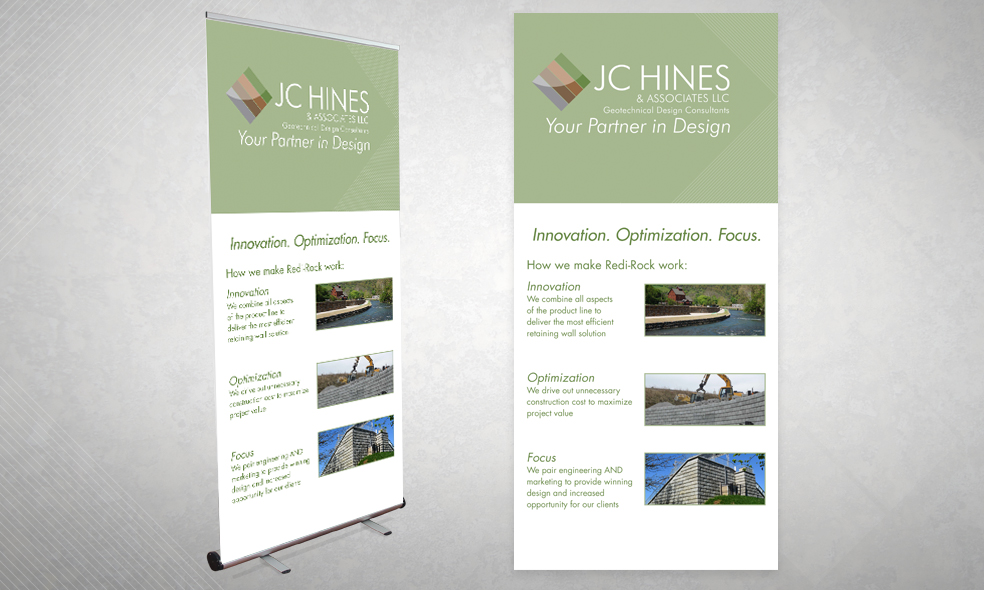 About JC Hines & Associates
At JC Hines & Associates, we offer a customized approach to each project. We work quickly and effectively to understand the parameters of your project to ensure that we deliver the optimum retaining wall solution for your specific earth retention application. Our step by step process is methodical, complete and tested by experience. Our design deliverables are always prepared in accordance with established design methodologies and local building code requirements.
What makes us unique? Value. Design optimization is really about delivering maximum value. We pride ourselves on our experience in delivering efficient service through all phases of the retaining wall project – planning, design, and construction. We create clear and concise design drawings that communicate highly buildable solutions for your most critical retaining wall structures. We coordinate with everyone involved with the retaining wall installation to make sure that the team in the field understands the crucial aspects of the wall design. We encourage questions to be asked and answered up front, rather than explanations being made after-the-fact. We believe that only through a process committed to quality do you ever truly realize significant value.
We're more than just a consulting firm, we are your Partner in Design!