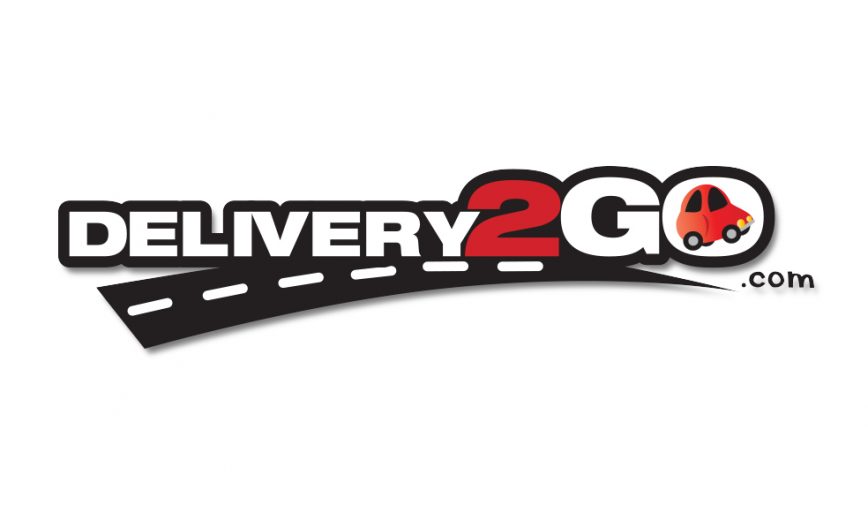 Welcome to our EDDM Client of the Week – Delivery2go
The President of Delivery2Go reached out to ummhumm|creative studio to create an EDDM (Every Door Direct Mail®) mailer that would grab new audiences attention. The food delivery company has a very simple method of getting food to you: Enter Your Zip Code; Choose a Restaurant; Choose a Dish; Get it Delivered.
After viewing their website and previous advertising campaigns, we based our design on their unique message. We wanted to carry over the in-your-face, blunt, but fun, content to the mailer. Choosing a good size (9.25×6) that would cut through the direct mail noise, we created a design that captured the message and spoke to their demographic. We wanted to educate customers, drive them to Deliver2Go's website, connect on social media and download their app.
So if you're hungry and don't want to deal with food preparation, check out Delivery2Go.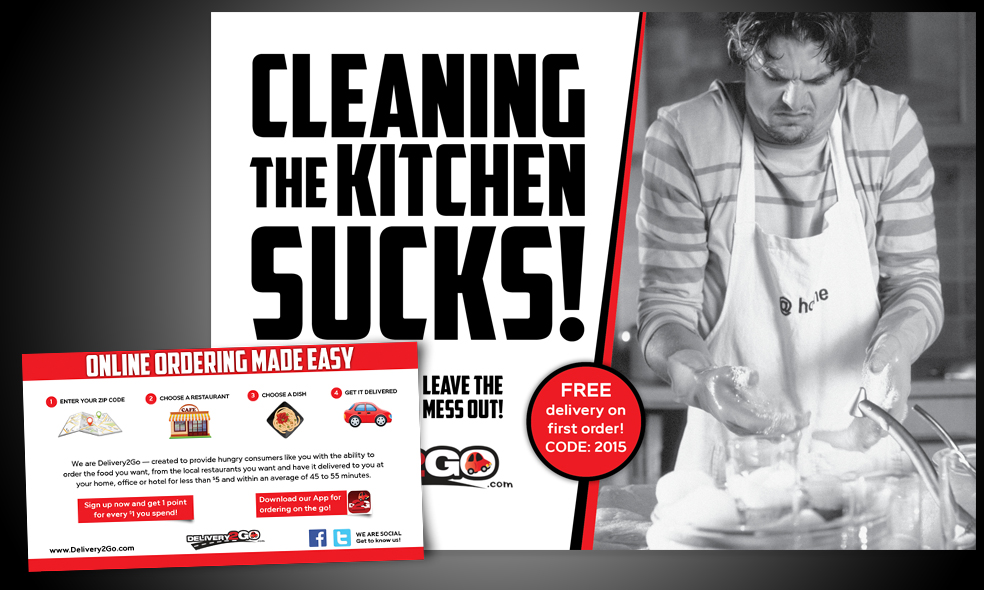 Delivery2Go was created to provide hungry consumers with the ability to order the food they want, from the local restaurants they want and have it delivered to them at their home, office or hotel for less than $5 and within an average of 45 to 55 minutes.
By providing a variety of prepared meal choices along with the convenience of delivery, we bring a better quality of life to everyone we touch.
Working side by side with restaurants, Delivery2Go advertises markets and delivers for those restaurants by coordinating food delivery.