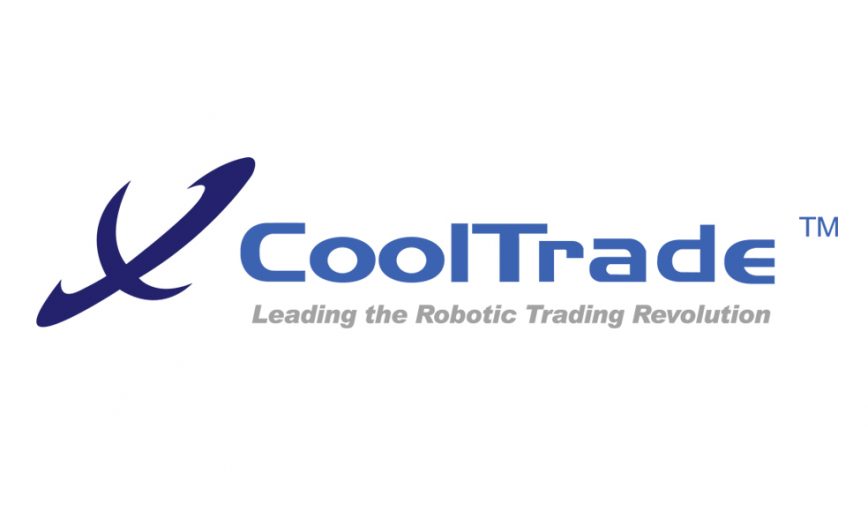 Welcome to our EDDM Client of the Week – CoolTrade!
CoolTrade wanted an EDDM mailer for an upcoming seminar at the YVE Hotel in Miami, Florida. They contacted ummhumm | creative studio to help them visualize and articulate the learning session. The seminar was geared toward learning about the stock market, trading myths, gaining your financial power.
We set about finding a compelling image that would grab readers attention. Basing our search on the headline "If You Found $50 On The Ground, Would You Pick It Up?" We could go many ways with this, but decided the best, most effective image would be a group of people in business attire reaching for money on the ground.
Because the response to the mailer was so positive, CoolTrade then asked us to create several web banners to promote the event. We kept the consistent message, branding and imagery as we developed those banners.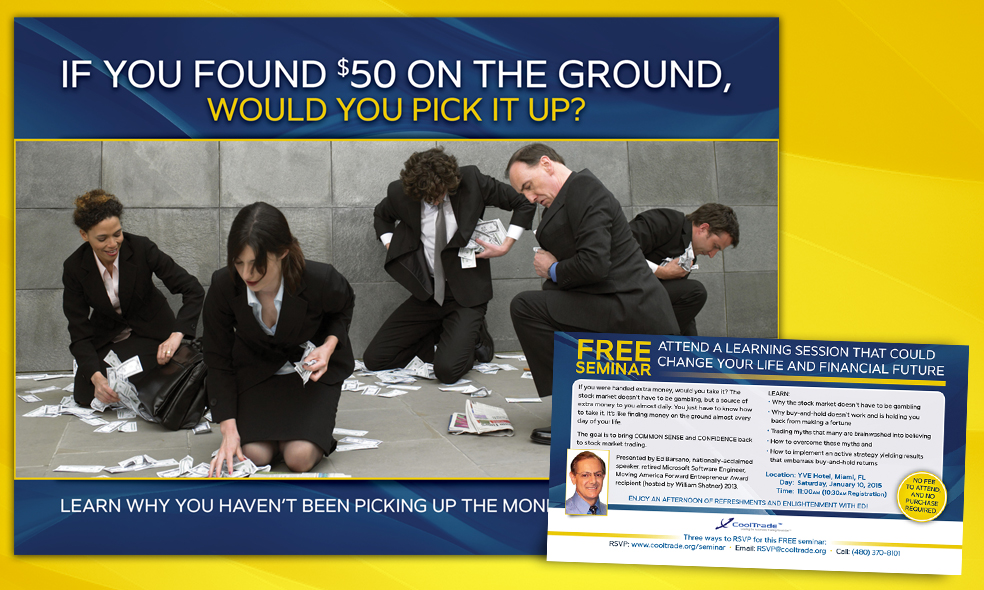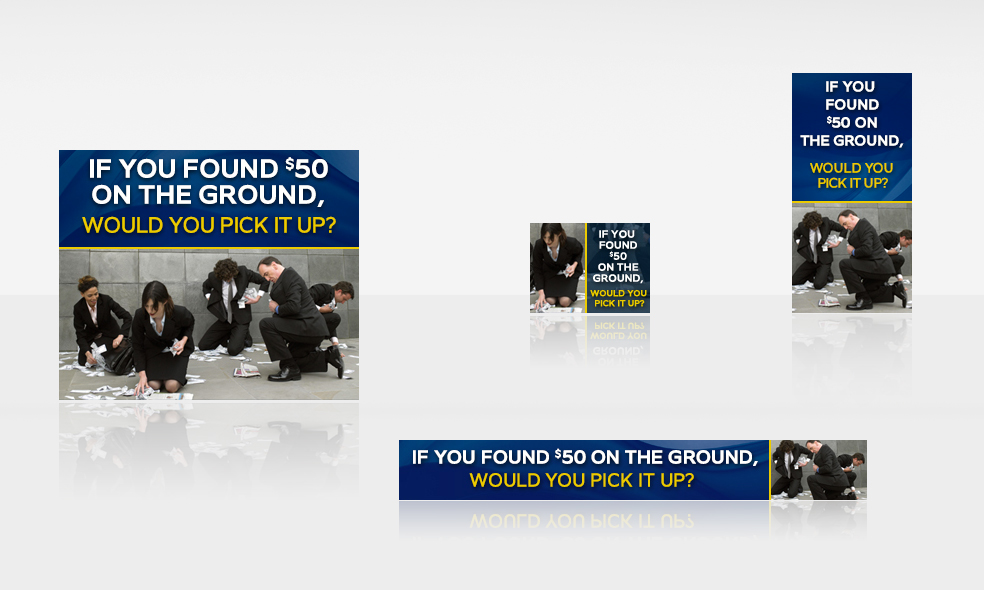 The CoolTrade automated stock trading platform monitors the markets, stocks and profit requirements for you.
CoolTrade Platform Offers:
• A fully automated money manager on your desktop that easily filters through NYSE, NASDAQ and AMEX stocks to find those that meet your investment criteria.
• A powerful stock search with an arsenal of options to create your own trading conditions.
• A smart strategy builder that helps you confidently make stock trading decisions without having to learn any complex technical language.
• A real-time test environment that lets you test your strategies during actual market hours without risking any real dollars.
• Access to a community where you can share, discuss, ask questions and get support from our top-notch technical support team.
• Strategy sharing that lets you use strategies developed for public use or to be modified any way you like.
What is Robotic Trading?
Robotic trading means letting the computer do the work for you – executing your rules for when to buy and when to sell – repeatedly, all through the trading day. This means that you could scalp profits all day long as stock prices move up and down. The CoolTrade Robotic Automated Trader will watch the market for you, looking for the conditions that affect your trades.